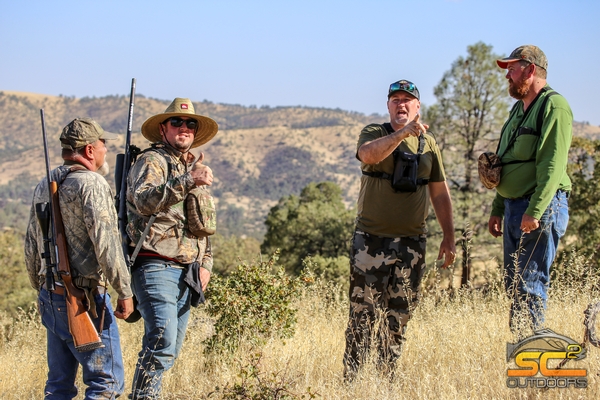 The Jones Hunt
It has been nearly a decade since I had last hunted with John Jones on blacktails here in Northern California. It was great to get back in stride with John for this hunt, a lot had changed in both our lives and I think we have both come out the other end much wiser. I met John and his late father George sometime in or about 2005, at the time they were annual clients of my cousin John and I was asked to guide on a blacktail hunt. John and John have remained close over the years and he has frequently asked to let him know when we have a ranch we can get John back up to hunt blacktails. 2018 would be the year to make a reconnection.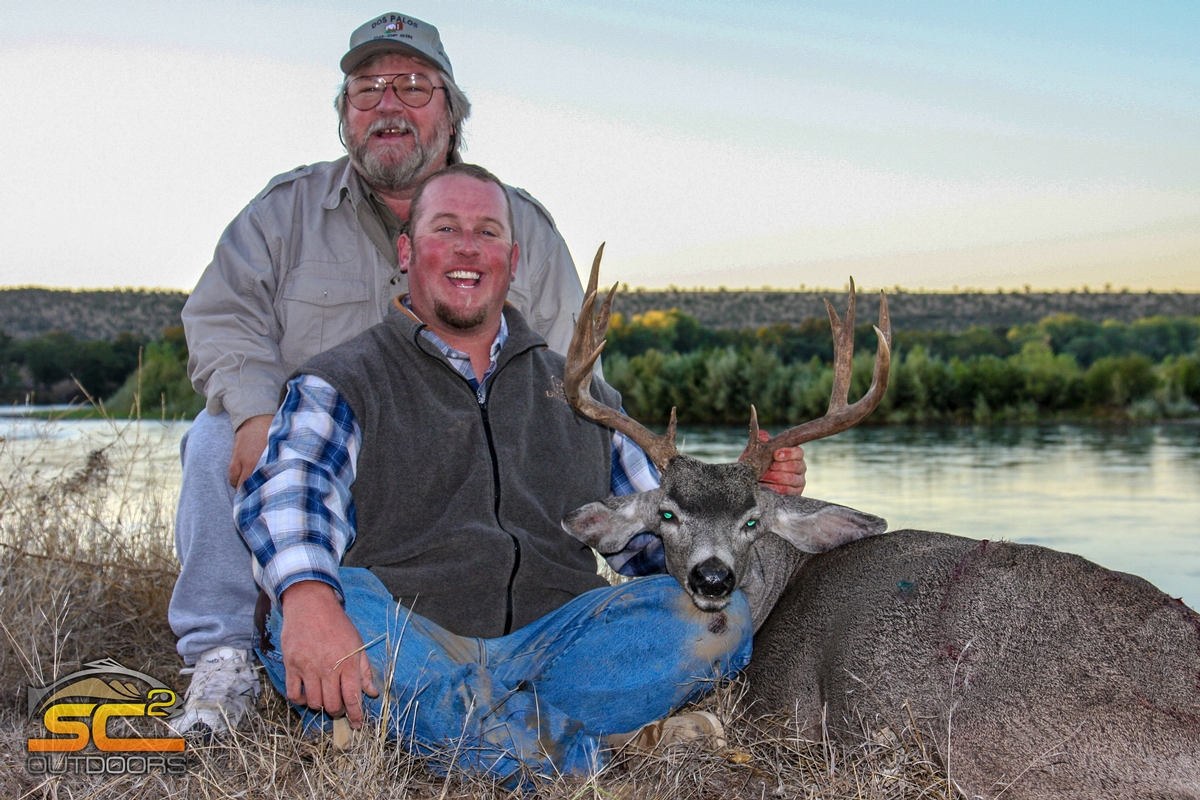 Originally I scheduled John and his father-in-law Adam on a C zone hunt for late October. However, once our lease was completed on our flagship B Zone ranch, we offered it to John. As a California farmer an early hunt has always best suited John and his farming schedule. It was a no brainer, we adjusted our bookings and scheduled his hunt for the opener of the 2018 B Zone Blacktail season.
Remembering the Past and Looking to The Future
John came in mid-day on Thursday and we met at John and Jen's house that evening for an awesome ribeye dinner, we spent the evening catching up and remembering the past. John had lost his father whom had battled cancer, he had also gotten married, has a new baby daughter and he is dedicated to his farming, so there was so much good to look forward to in the future. Hell, I'm even a grandfather myself, where has time gone.
John's father-in-law Adam was accompanying him on this hunt if nothing else we were sure to eat well and have a good time. I mean for goodness sake they are farmer's no one ever claimed they could shoot straight, or wait their turn to bust a cap, or have the patience to listen to their guide, come on now that would be asking far too much for this crew. So we worked with what we had, Shelley to spot deer, John to control the farmers, and I well I was just along for the ride. Oh and our clients, well that was a couple of great guys, having fun, laughing, joking and simply enjoying themselves on a beautiful ranch in god's country for a few days of blacktail hunting.

It's a Wrap
We completed the hunt in 3 days and an amazing hunt it was on an incredible ranch. Nervous as always I am, however I think a hunt will go as you allow it to and unfold and become identifiably unique experience and this was no exception. We have been super fortunate to have been entrusted to manage a few spectacular ranches with great ownership, that cares for their resources and works with us allowing to manage for a quality hunting experience. I think we had universally agreed that Saturday was one of the single best days afield that any of us had ever experienced and we never fired a shot. It had nothing to do with the taking of an animal, but it did have everything to do with living in the moment and witnessing the natural beauty of land, the abundance and variety of wildlife, the smells in the air and the camaraderie.
Adam passed on numerous bucks including the one he finally harvested on day 2 on numerous occasions. We even let a couple great bucks get away unintentionally. John harvested a great buck on day 3, we had originally spotted this buck on day 1. On day 3 we happened to get lucky on him and John made a really good shot on this buck to cap off an amazing few days. Thank you guys for hunting with us at SC2 Outdoors and we are looking forward to next year.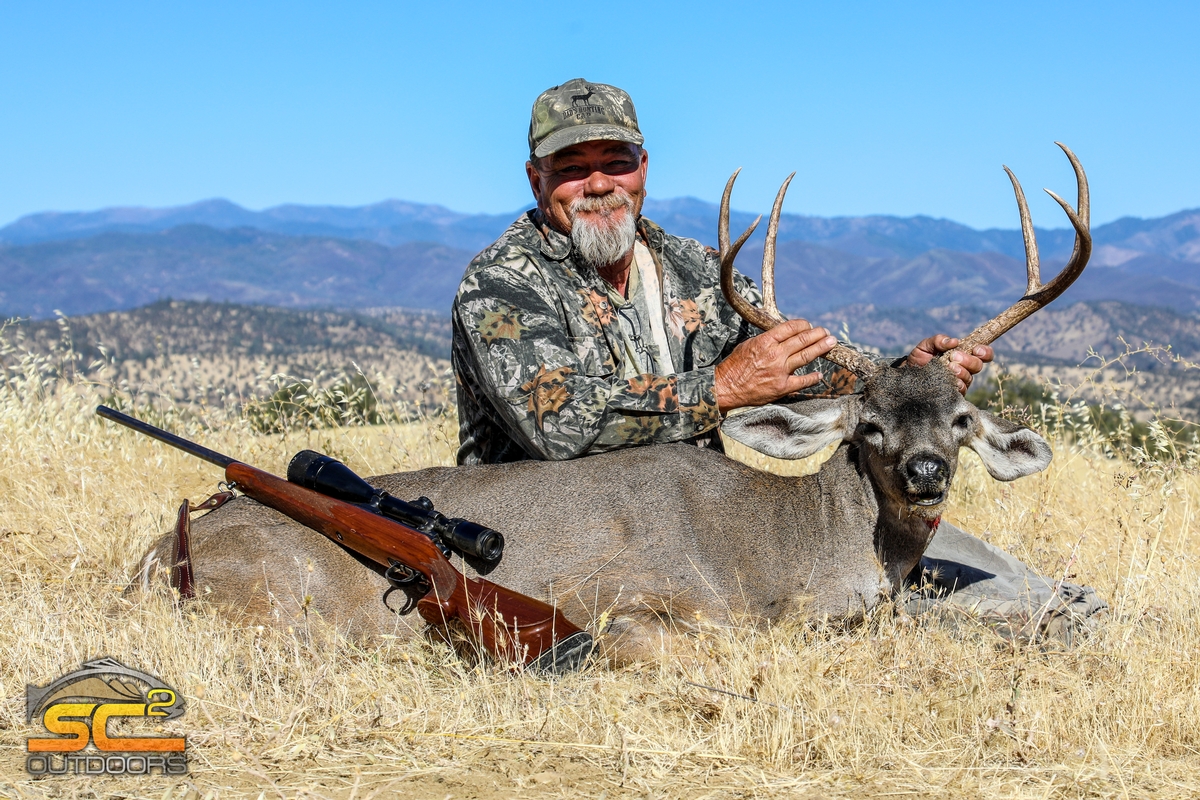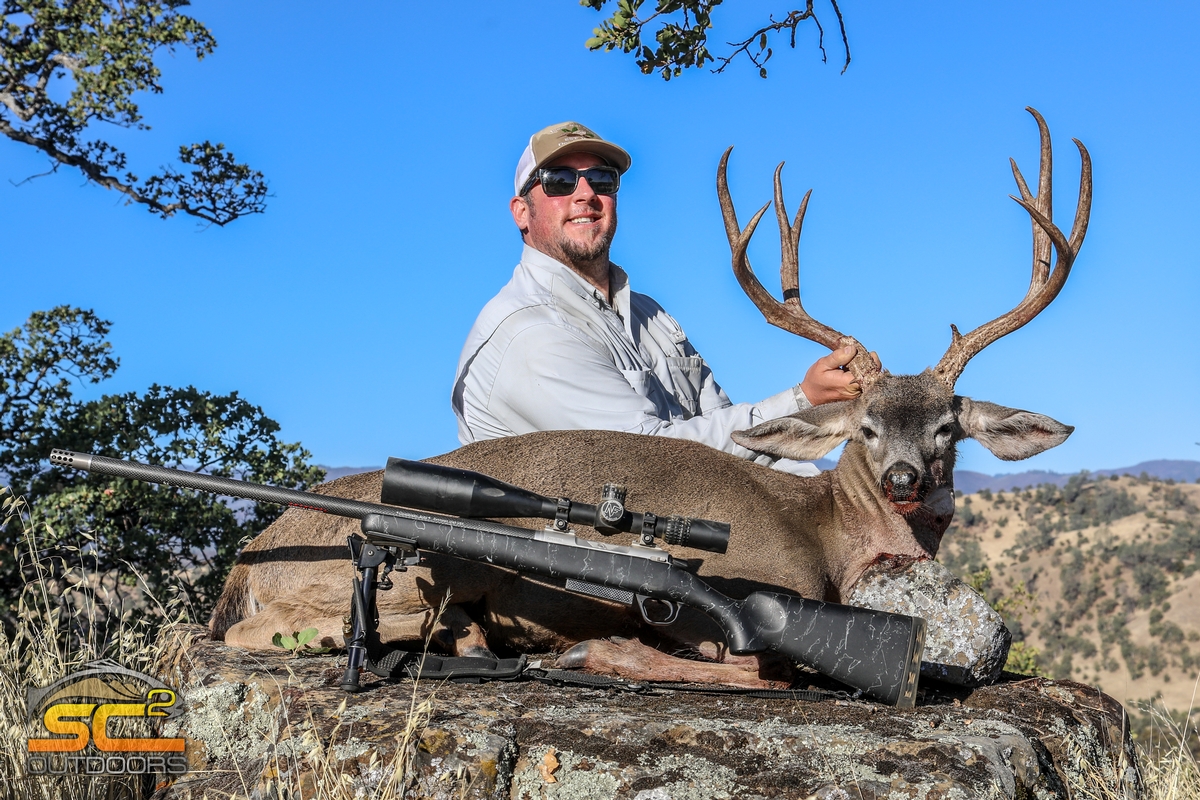 Posted in: California Deer Hunting