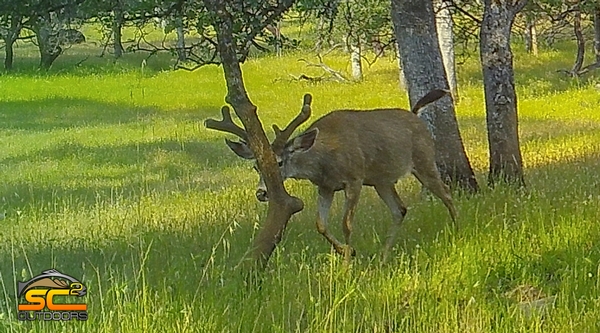 CALIFORNIA DEER HUNTING
In 2018, we have continued to grow and expand our California hunting operations. We owe it all to our clients and our ranch owners, who have trusted us with our vision of quality hunting. In 2018, we were fortunate to acquire 3 new ranches and bring them into the SC2 Outdoors Wildlife Managed Ranch family.
SC2 Outdoors now operates in California Deer Zones X1, C and B offering both blacktail and mule deer hunting. We also are offering extremely limited PLM tags on the premier Rickert Ranch in Bella Vista, California. Thanks to our clients and their kind recommendation of our services, we have sold out the rifle deer hunting opportunities on these ranches as quickly as we have acquired them.
While our 2018 rifle hunts are sold out, we do have 4 archery mule deer hunts available on our Fall River ranches. We are expecting great things for these hunts, these are all inclusive hunts from either ladder stands or ground blinds. Due to the terrain and habitat of the ranches spot and stalk opportunities will be limited.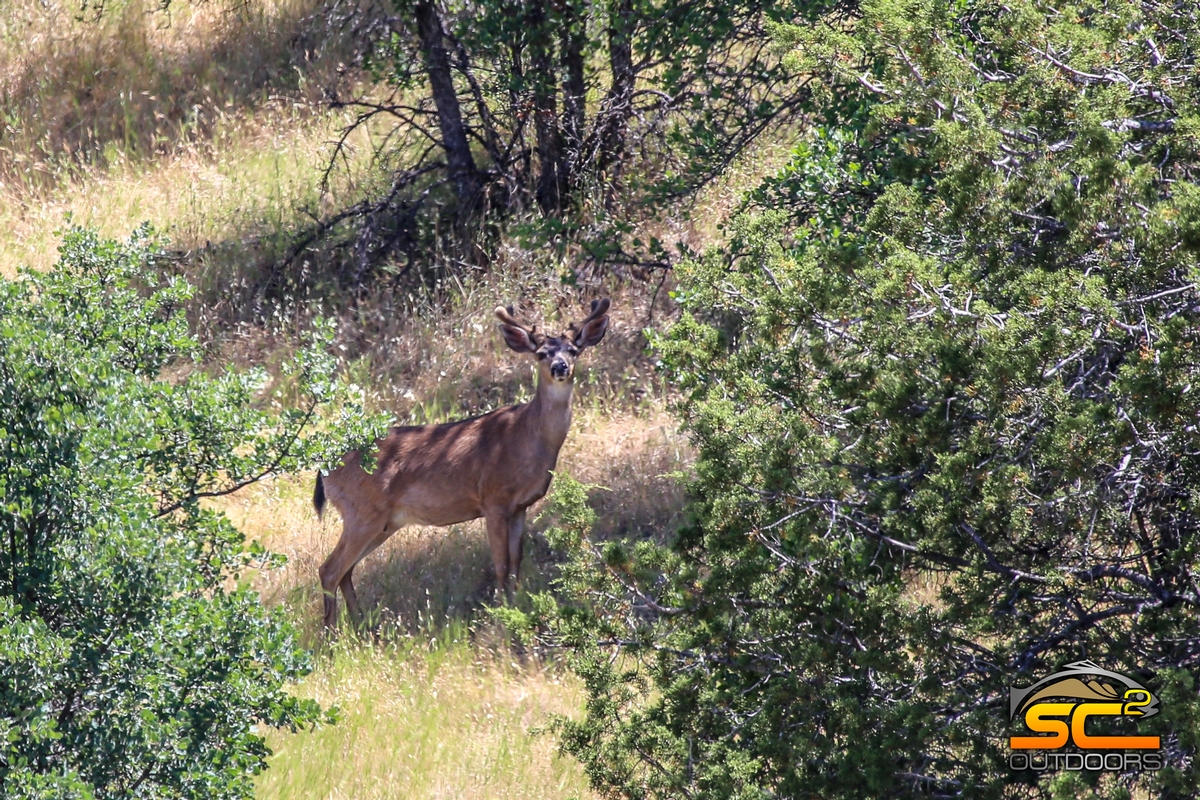 If you are interested in the archery opportunities you will need to be applying for Area-Specific Archery Hunt Code A3. If you are interested in getting on our notification list for future hunting or fishing opportunities please drop us an email by clicking on the link http://www.sc2outdoors.com/contact/ and let us know what your interested in.
OREGON DEER & ELK HUNTING 2018
We are diligently working on acquiring the lease on a ranch in Northeastern Oregon this will be an extremely limited hunt for 2018. We are building an interest list and should have all the particulars completed on this lease by June 10, 2018. The ranch is just a shade over 5,000 acres and we will be partnering with Sarvis Prairie Outfitters on this ranch to offer trophy whitetail, mule deer and Rocky Mountain elk hunts.
Our due diligence to date, leads us to believe that we will be marketing hunts on this ranch for 160" Whitetail Deer, 170" Mule Deer and 280"-320" Rocky Mountain Elk. We will have very limited guaranteed transferable landowner tags, so their will be no need to draw a tag to do this hunt.
| | | |
| --- | --- | --- |
| 1st General Archery Elk (7 Days) | 4 Hunters | 09/02/2018 - 09/08/2018 |
| 2nd General Archery Elk (7 Days) | 4 Hunters | 09/16/2018 - 09/22/2018 |
| Controlled Buck Hunt (5 Days) | 4 Hunters | 09/29/2018 - 10/03/2018 |
| Controlled Bull Elk Hunt (5 Days) | 4 Hunters | 10/24/2018 - 10/28/2018 |
| | | |
Due to the late notice on these hunts please call us directly if you have any interest in these Northeastern Oregon hunts for 2018, we are going to move them as soon as we finish our due diligence on this opportunity. Once we return from our visit to the ranch, we will be blasting this out to all our entire email list.
We wish all of you the best on your hunts this fall and we hope you draw that coveted tag for the fall of 2018. Please don't hesitate to reach out to either Shelley or I for any questions you have about hunting in California, we are here to help with our offerings.
Posted in: California Deer Hunting