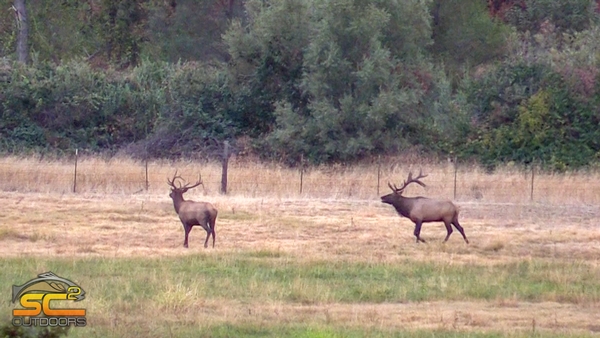 A Brutal Archery Hunt
Any California Elk Tag is quickly becoming a once-in-a-lifetime tag, this is especially true with any of the tags for hunt codes 305, 409, 411 all which represent an opportunity to take a monster bull elk from the Northeastern California Rocky Mountain Elk Zone. On any given year the 411 Northeastern CA Archery either-sex can produce a monster bull and it can be an incredible hunt. However, it also can be one of the most brutal archery hunts you can ever experience.
When your hunting with us on the Rickert Ranch our premier ranch in the Northeastern California elk zone it doesn't take long to realize that this is not your ordinary archery elk hunt. You won't find crisp cold frosty mornings in forested park like settings that you'll find in most traditional elk country in eastern Oregon, Idaho, Montana or even Utah. You won't find the perfectly pitched fluty bugles of bulls as they look to corral their cows. However, what you can find is monster bulls, heavy horned beasts that have adapted to the valley oaks of Shasta County. You will also be guaranteed to find 100 degree daily temperatures that leave you hot, sweaty, sunburnt and dusty. You will also find yourself emptying your bag of elk hunting tricks trying and praying in 7 days you will get at least one opportunity to pull your bow back on a herd bull.
This is exactly where Shelley and I found ourselves during the 2018 Northeastern California archery elk season with our client Derek Lamb and his wife Kaity.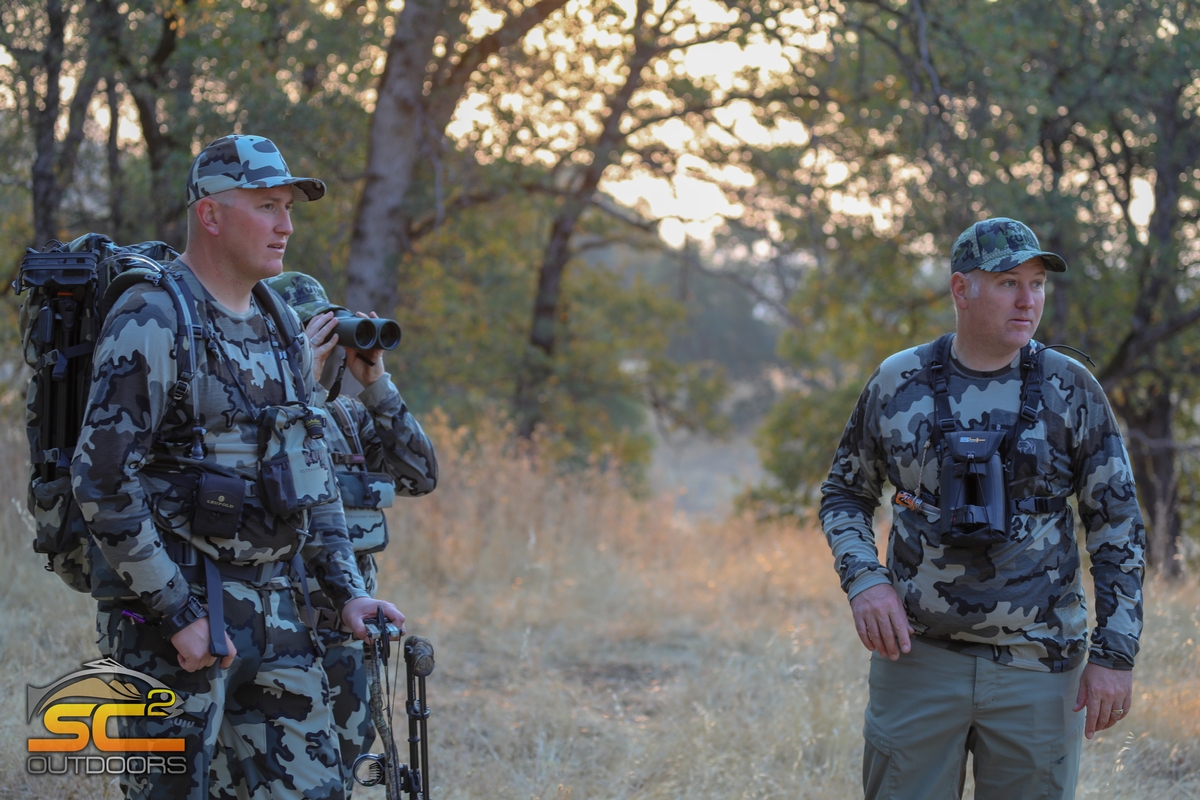 Patience and Pressure Elk Hunting
We were fortunate to have drawn a 2018 Transferable Landowner Tag for Hunt Code 411 on the Rickert Ranch. This would be our 3rd turn in the barrel for this tag, each of our previous 2 hunters had great opportunities and shots on these giant bulls. Neither which resulted in allowing us the ability to be able to set up a trophy photo session. We had hoped this year would be different. We were confident that if we could get a bull in front of Derek he was fully prepared to maximize his opportunity even if it was just one.
Our plan was to hunt the last 7 days of the season, to be patient and as the season progressed we hoped the conditions would become favorable to calling one of these giants within range. Our scouting and trail cameras told us that as in years past the bulls were staging up just as we expected. To date some exceptional bulls had taken up residence on the ranch.
However, as the days ticked by the pressure of producing for Derek began to build within, it was nothing that he imposed upon us, it simply is something we self induce, it goes with the job. No one books a hunt expecting to go home empty handed, while it may happen the reason they book is to stack the odds in their favor for success. We get it, Shelley and I have done the same on occasion.
The brutality of this archery elk hunt was beginning to unfold, the days were sweltering hot with no relief in the nighttime temperatures. The elk were staging up but they seemed to be eons away from full blown rutting activity. While we left our entire elk hunting play book strewn across the oak studded dry foothills, the elk seemed oblivious to anything we offered in the way of calling. We knew bulls, cows and calves were all within ear shot of our calling each and everyday. They would simply vanish as the sun rose, only to reappear in the darkness posing and taunting us on trail cameras.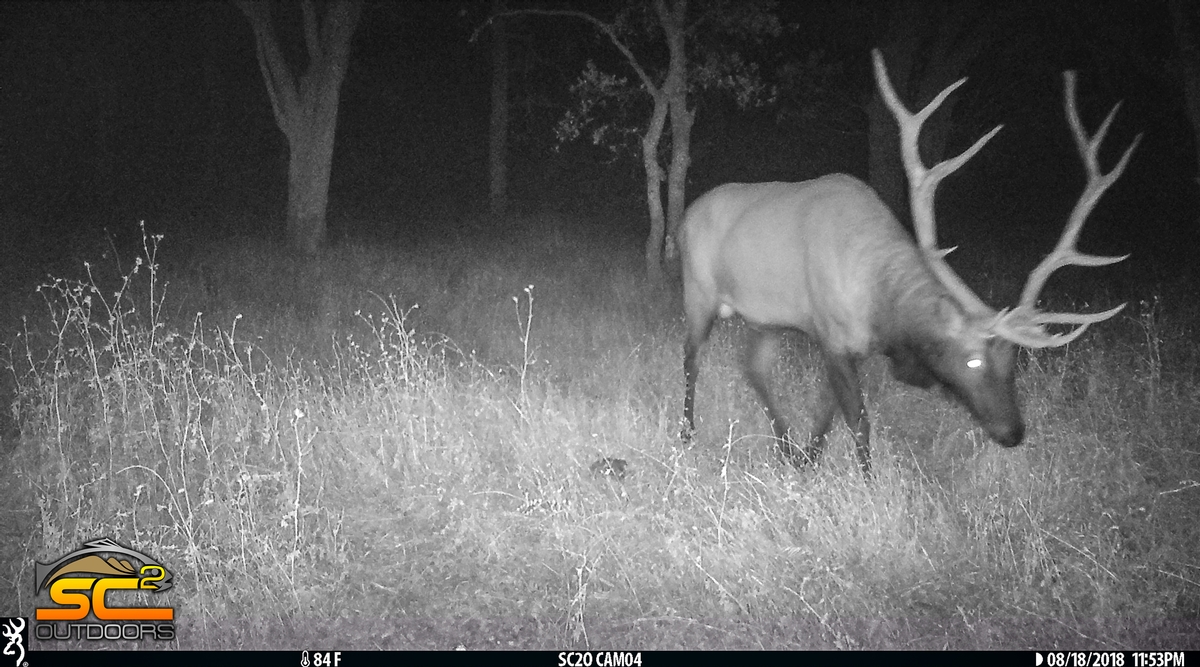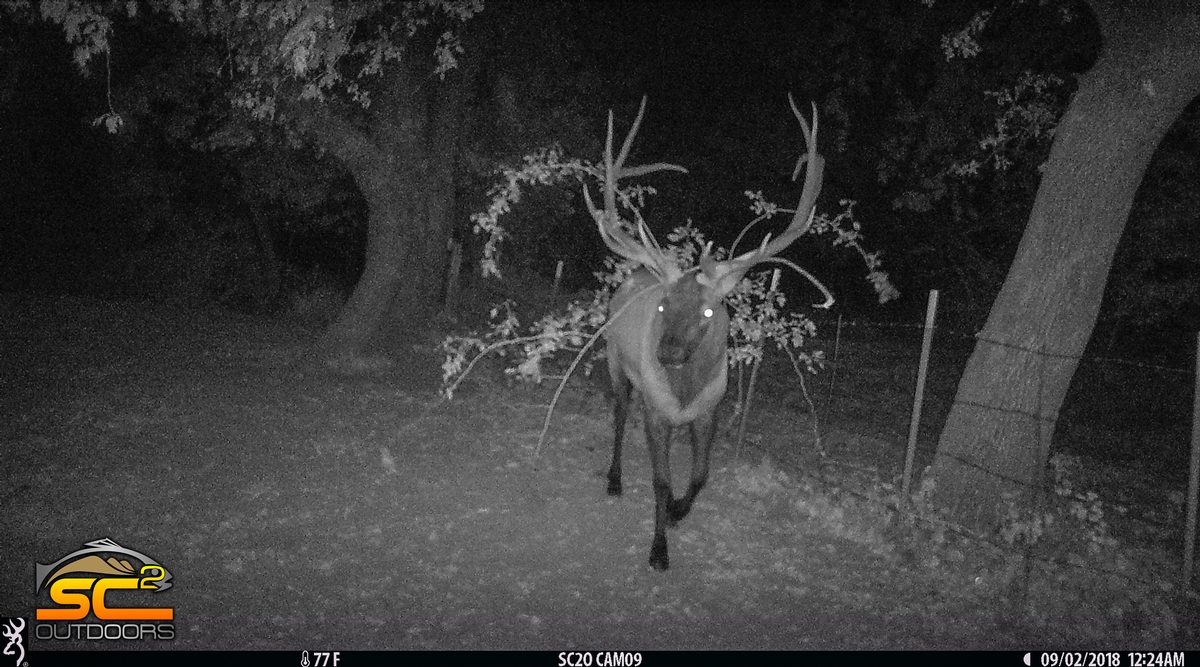 Ground Blinds and Tree Stands
While I know that if we'd of set in either a ground blind or a tree stand for 7 straight days we would have eventually had a shot opportunity, that is not our preferred method of elk hunting. We hunt elk because we want that in your face screaming of a big bull blowing snot and looking for a fight. However, we had been encountering zero elk talk, without the vocalization we grasped at the notion of posting in ground blinds and tree stands. In fact, I would swear that the Native American lore of shape shifting was true and these elk were perfectly capable of it, entering a creek as an elk and coming out the other side as a turkey.
These tactics almost worked for us on two separate occasions once on a huge 380 class bull with a pile of cows and then once again on a 400 class bull with another bachelor 6x6, only both times to be thwarted by the changing direction of wind.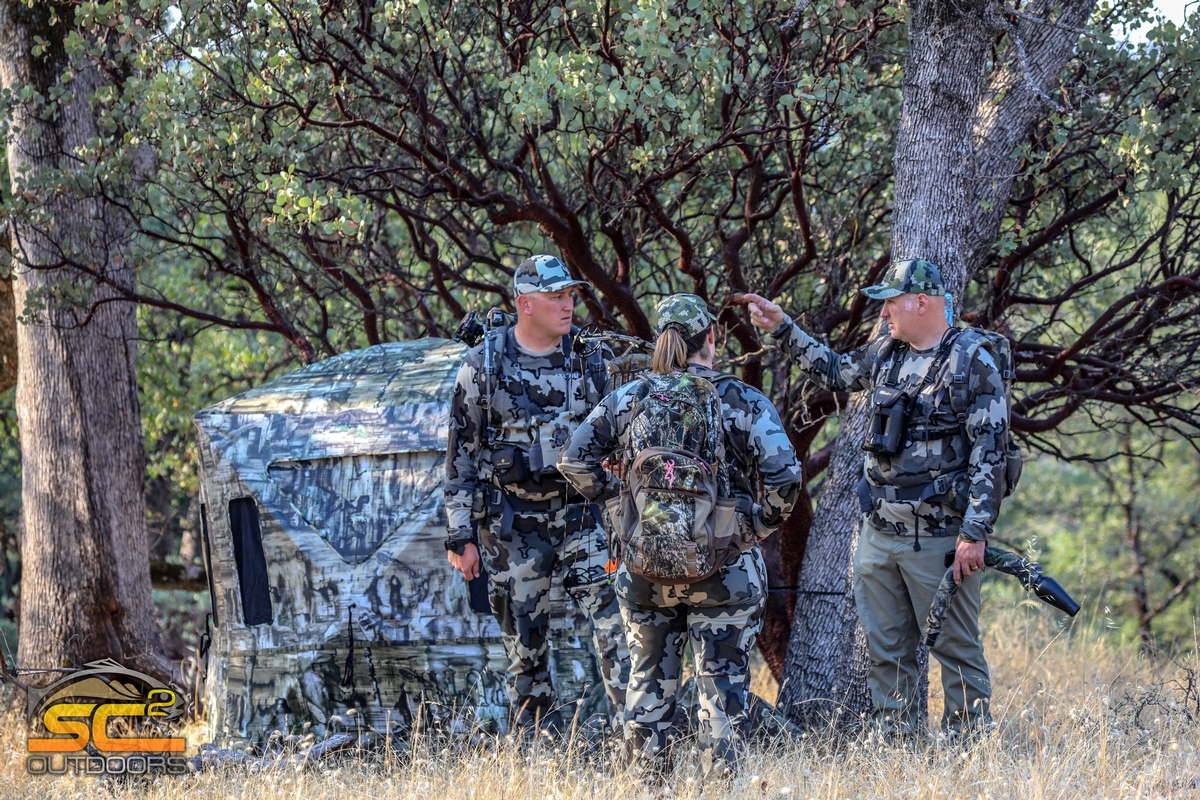 A Tag Left Unpunched
While no fault of his own Derek's hunt ended with a tag left unpunched. It doesn't happen to us very often that we simply do not get a single opportunity to pass or take a shot on the game we covet. Of course, those are the hunts that don't get glorified because to most the were a failure with no trophy photos. However, with Derek I never got that impression. I believe that he left us with the attitude that it was a great hunt albeit brutal, it was merely unsuccessful in filling his tag. In fact, I think I took the realization that he did not get an opportunity to draw back on a bull with more dissatisfaction.
Derek's the type of client that exhibits the true characteristics of a hunter and sportsman. He was appreciative of the opportunity to be able to hunt these awesome bulls. Thus in turn makes us work that much harder for him, every single day. I'm confident that we will in the future be hunting together and probably once again on this brutal archery hunt. I think there is another chapter to be written on Derek's quest for a trophy Northeastern California Rocky Mountain elk, and we hope to be characters in his story.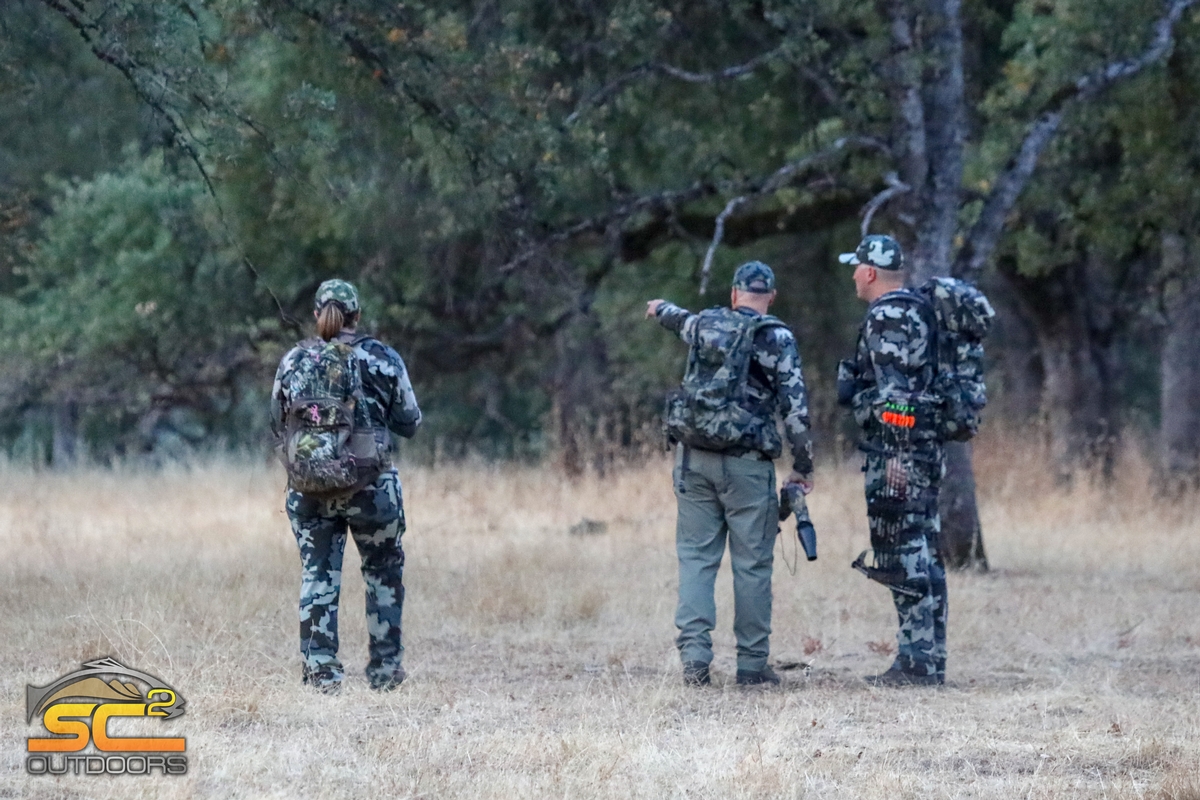 Posted in: California Rocky Mountain Elk Hunting