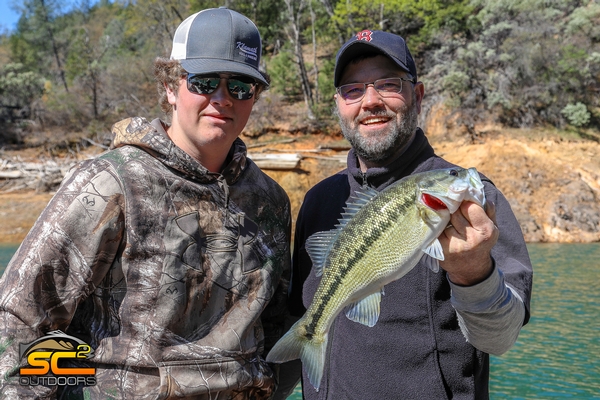 California Dreaming
When Kris and Easton arrived for the scheduled wild pig hunt, they could not have scripted better weather. It was almost too good to find a nasty old wild boar that prefers cool temperatures and wetter weather. Lucky for us we were just coming off those days, so with any luck we'd find the wild pigs in the tall green grass, soaking up some warm spring sunshine doing a little California Dreaming.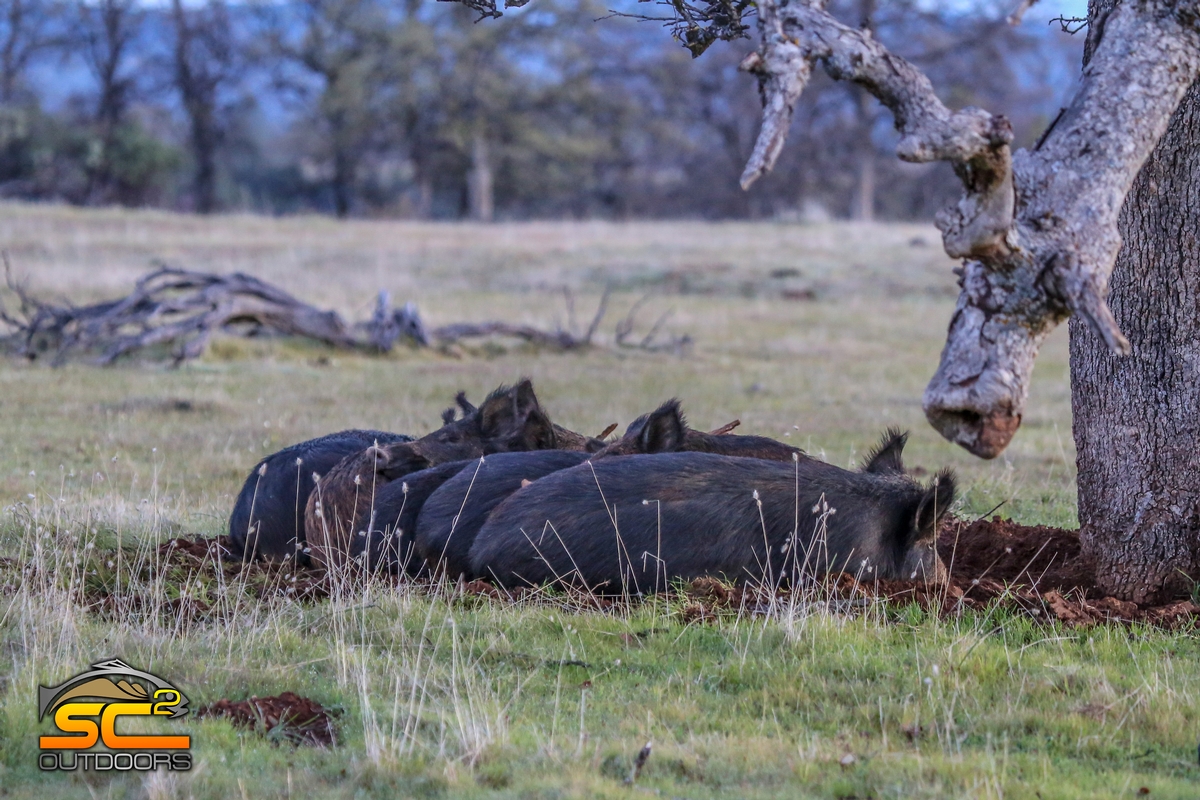 One Down, One To Go
While the hunt was scheduled to run Tuesday through Thursday if necessary the Kris and Easton got to town early on Monday. Instead of waste the afternoon, we got busy with the hunt. We hunted the Rickert Ranch as we've had a few problem wild pigs, in a spot they are not welcome. It didn't take long we crested a ridge to get to our vantage point and before we could make it there, we had a small group of 5 wild pigs in front of us at a little over 360 yards. A few moments of deliberation and we stalked within 200 yards, Easton on the shooting sticks and one shot anchored the boar. It was text book perfect.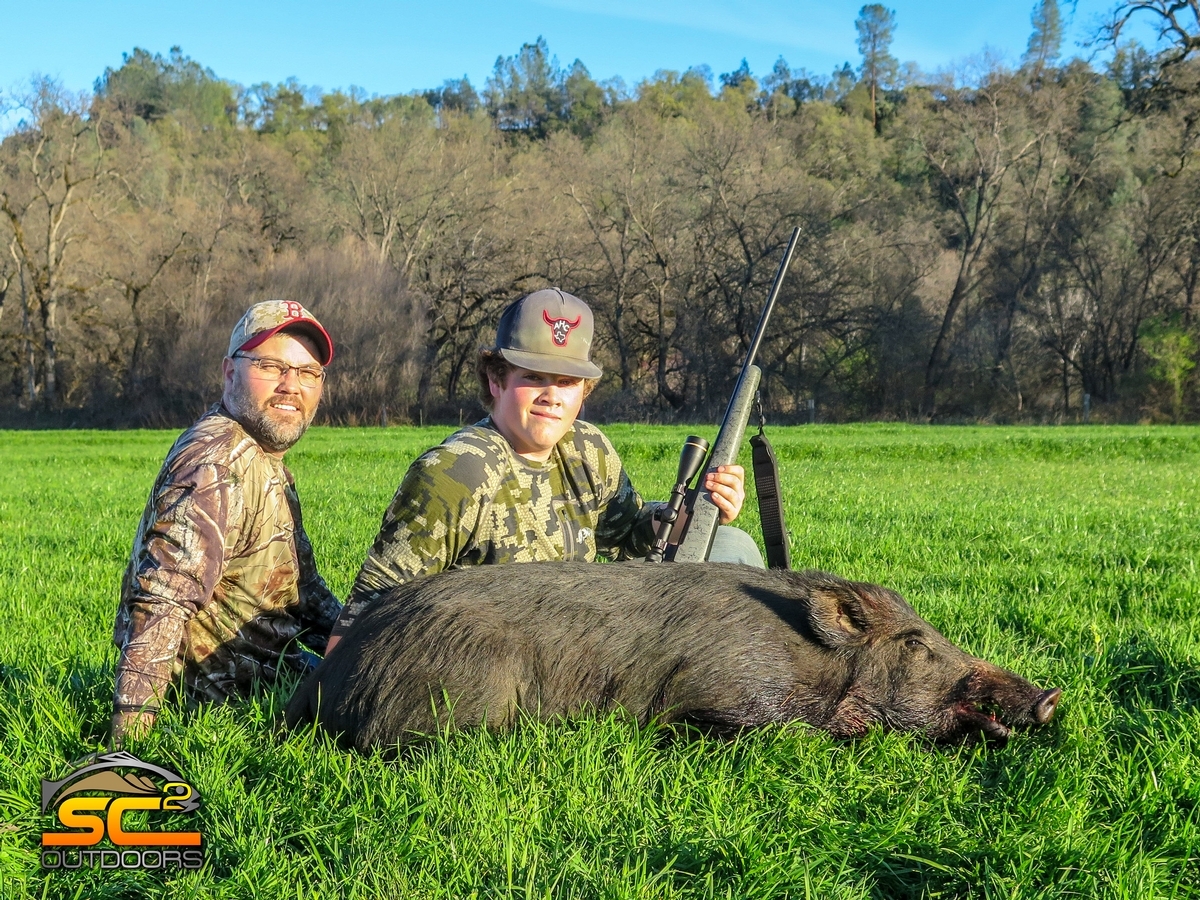 Two Down, Time To Fish
Tuesday was an absolute great hunt. We once again found a group of 5 wild pigs in the velvety foot long grass, sleeping, absorbing that early morning sunshine, just California dreaming. At 1080 yards they were easy to overlook, in fact if it wasn't for familiarity with the ranch, you would have just glassed over it, thinking it was a dirt spot or a mineral spot for cows. We quickly closed the distance on them but elected to pass on this group as they all at best were 100-120 pounders. We'll leave them for seed.
Our next located wild pig was just that she had her seed, this Russian Boar of a momma had 4 little 2-3 day old piglets she was attending to while keeping an eye in our direction at all times. Finally, around 2:00 after hours of glassing were able to locate a band of hogs that we felt for sure had a shooter in it, on a brushy hill. It was going to be an across canyon shot, but with a little effort we got it done and our second and final hog was down. It was a great father and son hunt, but the trip wasn't over it was now time to fish.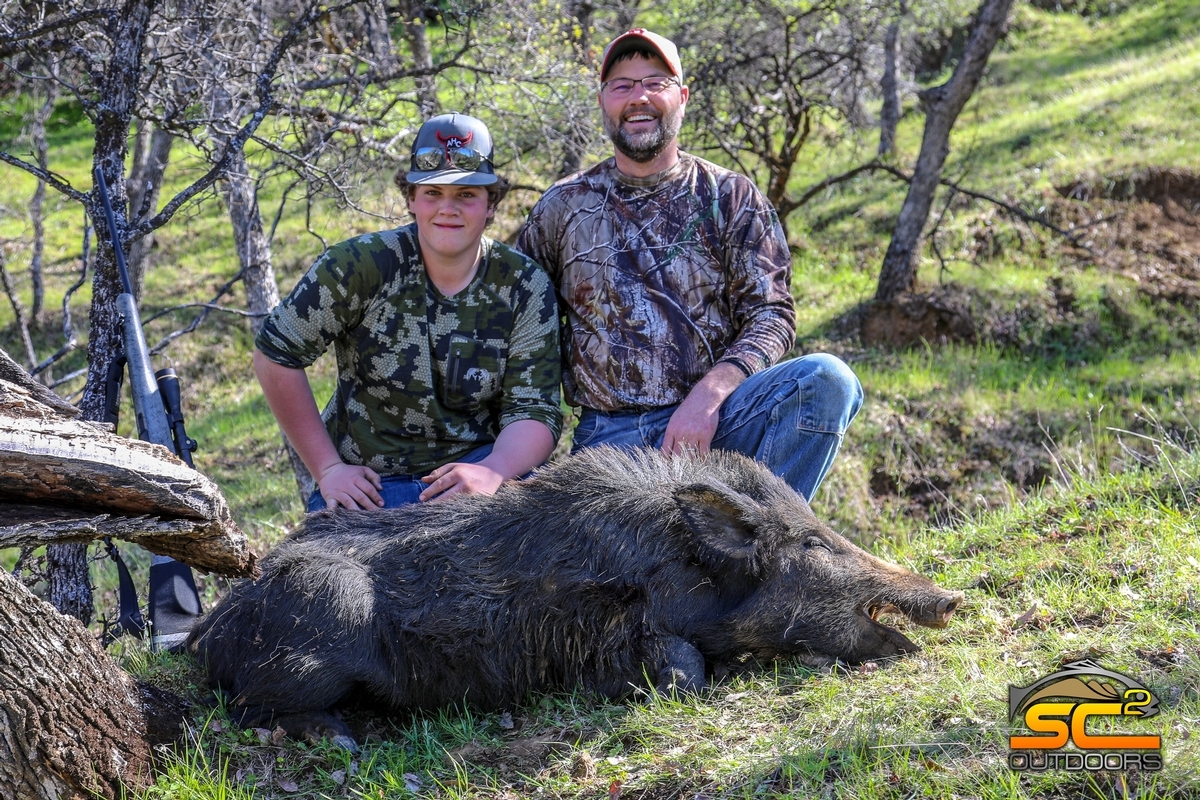 Shasta Lake Spotted Bass
When Kris called about booking this trip with us, he wanted to schedule 3 days to insure him and Easton, would have a fair shake at getting their wild pigs. However, he asked if they were successful early could we fish or something, being it's a perfect time for spotted bass on Shasta Lake or striped bass on the Sacramento, I agreed and we customized a package for them. It worked out perfectly, with the hogs in the locker I prepared our boat. The spotted bass fishing on Shasta Lake didn't disappoint and the weather was off the hook, once we got out of the breezy parts, we had a spectacular time. I lost count but I believe we landed easly 60 spotted bass on the day. Kris and Easton both had numerous respectable fish hooked up.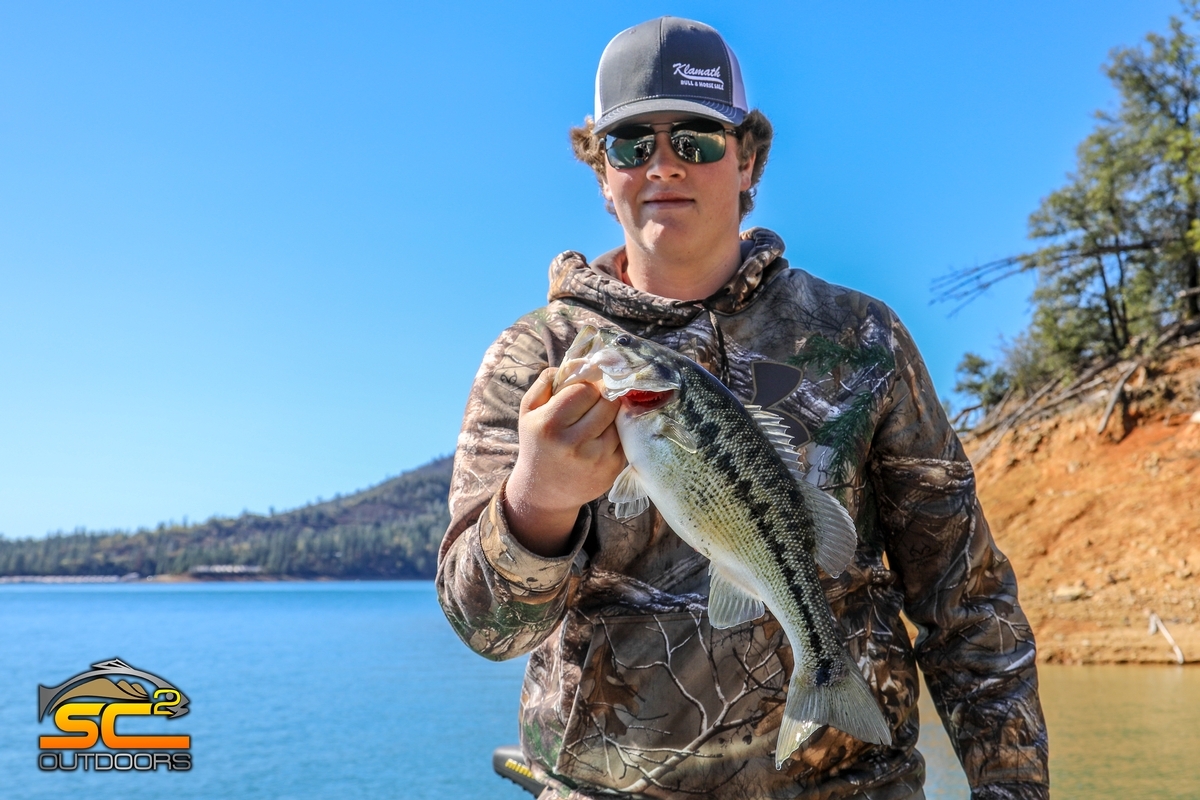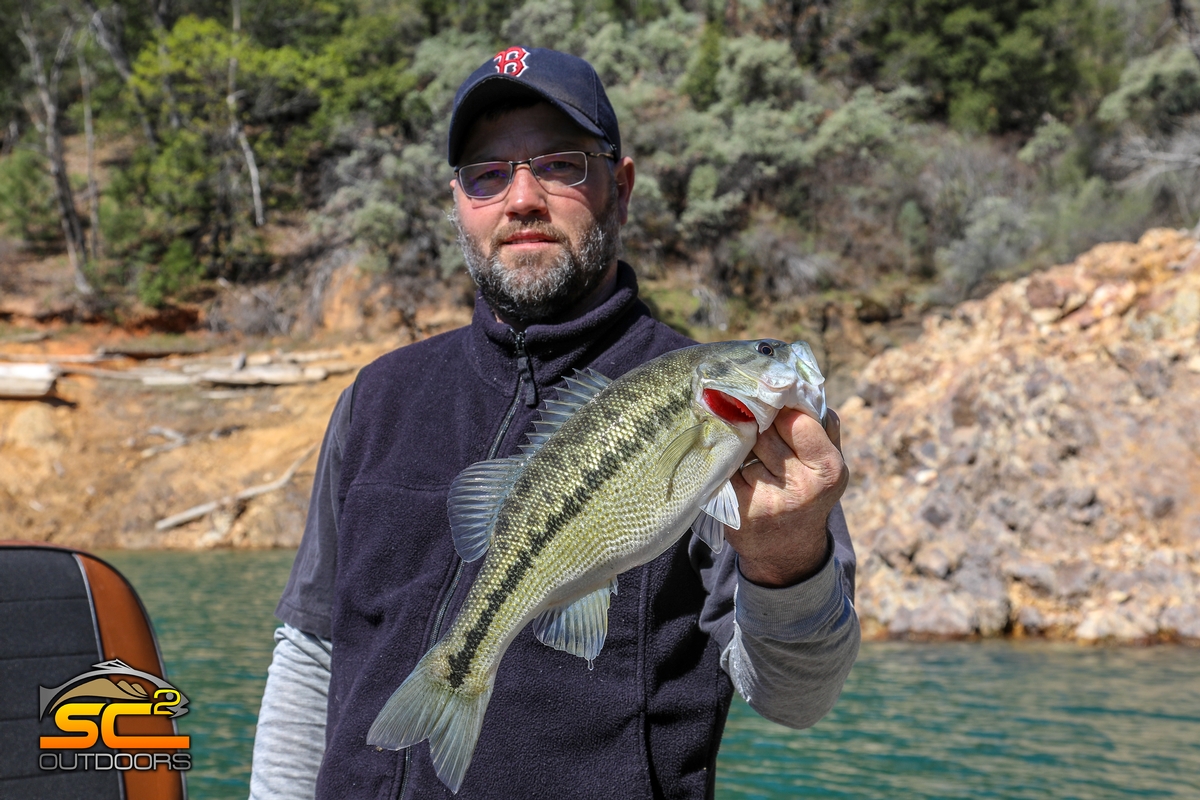 I hope we did everything possible to make these guys trip a success. It doesn't always work out this perfectly but on the occasions that it does, it makes you very grateful and extremely happy for your clients.
Give us a call if your interested in any of our California Adventures, until then just keep on California Dreaming.
Posted in: Wild Hog Hunting - California, Sacramento River Fishing with SC2 Outdoors