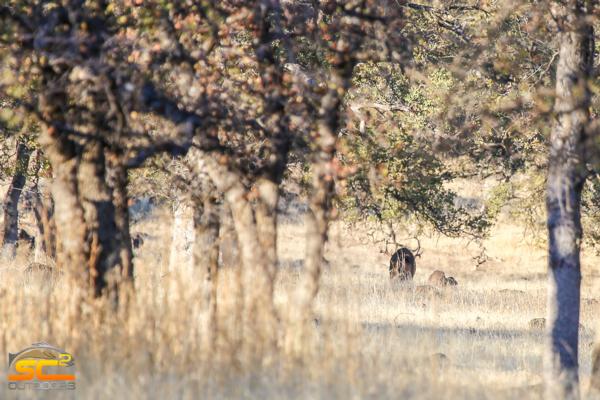 California C Zone Blacktail Hunting
Hopefully you've drawn the tag of your dreams for 2016. For those hunters whom have a C Zone tag in their possession for 2016, we have only 2 openings left for our rifle season. We began with limited openings as we are managing this ranch to be a trophy blacktail ranch for years to come.
We are expecting great things from this ranch this year and into the future. It is located in prime blacktail country on minutes east of Redding, California. The ranch lays within historically the best area and private ranches in Zone C-3, for giant blacktails. We have both a local deer population and as the season progresses we get a migratory push of new deer. These are the deer that have migrated to the higher elevations near Hatchet Mountain, Burney Mountain, Latour Butte and the fabled Whitmore Burn during late spring. As we move into October the deer return, moving down the slope and end up congregating for the rut and winter on this and surrounding private ranches.
At SC2 Outdoors, we are about quality hunting oppourtunities for our clients proper management and taking mature animals. As we build the hunting program on this particular C-3 Zone ranch, we will continually adjust our hunt availability to meet our desired annual buck harvest, to insure quality hunting for all our clients now and into the future. While the trophy is in the eye of the beholder our goal is to put you on mature bucks and let you decide which buck is a trophy to you. It's your hunt and we hope we can be part of the experience.
Our hunts can be tailored to hunters of all experience levels. If you love to have fun, enjoy all things wild, morning sunrises and evening sunsets in the field, we'll work hard to make sure we meet your expectations on an honest blacktail deer hunt without the crowds.
Give Us A Call
If you have a C Zone Tag and are looking for a quality California Blacktail Buck Hunt for the 2016 season, give us a call or drop us an email. We are looking for a couple of hunters to put on mature blacktail bucks, we hope it's you.
Posted in: News, California Deer Hunting