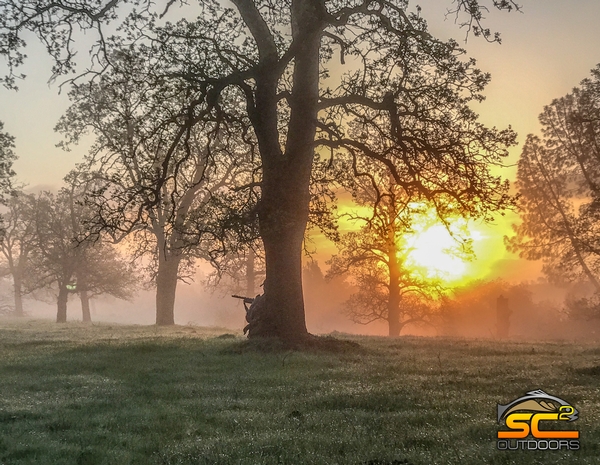 California Spring Perfecta
California gets a bad rap for our politics and deservedly so, however if your born and raised here you love your roots and hate what is happening to once the greatest state in the union. Put the politics aside, there is no other place on earth I'd rather be than in "The Golden State". If you love the outdoors whether it's fishing, hunting or some other outdoor activity, during the spring months of March, April and May, Northern California is the place to be.
Spring Turkey Season
The California Spring Turkey season runs normally the last Saturday in March to the first week of May, with a liberal 3 Gobbler limit. The state has birds scattered across all types of terrain and elevations, so you can have great hunting from the beginning of the season right up to the last day. It is inevitable during every spring season unfortunately the gobblers will hen up hard and make things difficult for the most savvy of turkey hunters.

The 37 days that make up the General Spring Turkey season are some of the best day's of the year to be in the woods. In 2019, from March 30th - May 5th you'll find us hunting with clients or for ourselves almost every day in pursuit of that lonely gobbler.
Wild Pig Hunting
We have some absolutely great wild pig hunting and in 2019 we'll be hunting them into the first week of July. We manage 2 ranches with wild pigs, when all the fall big game seasons have faded and you're looking to do a little spring big game hunting wild pig is where it's at. We rotate our ranches and our hunts so that our clients are not hunting pressured pigs, we manage them the same as we do our deer hunts.
If you are a bow hunter or a rifle hunter our spot and stalk wild pig hunting is an awesome way to spend the spring and summer months. We only take a few hunters each month, so these hunts fill up fast. If you're looking for a trophy boar or just some organic pork for the freezer, let us take you on a California Wild Pig Hunt. We promise you'll enjoy.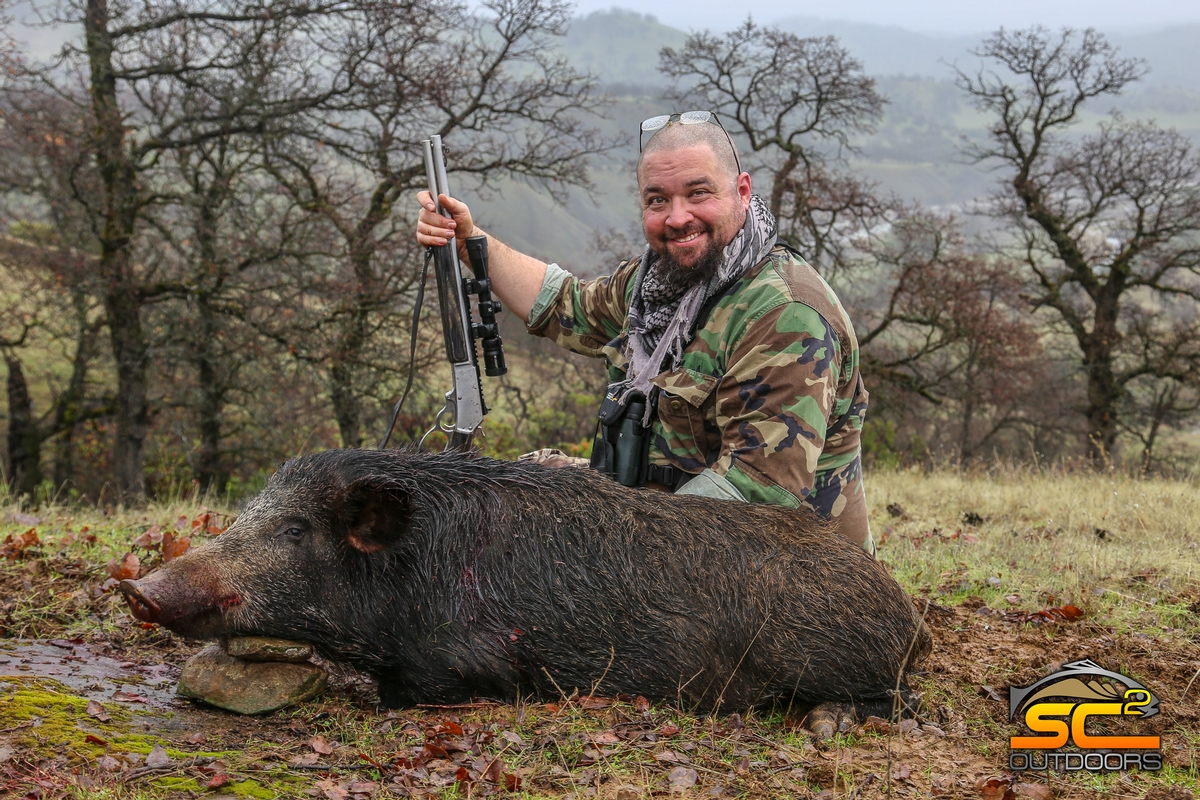 Sacramento River Fishing
The Sacramento River is normally receding back into its normal banks by mid-March. It is basically choose your quarry and choose your technique from Redding to the Delta the Sacramento will have unlimited opportunities for the fisherman.
Striped Bass "Striper"
We'll make several trips south to do our Striper fishing from Red Bluff to Verona, 2019 is stacking up to be a phenomenal year for Striper fishing. In fact, our personal opinion is that the Striper has become to prolific in the Lower Sacramento River, so we'd really like to see CDFW address the issue and raise the limit from 2 fish. In any event there will be plenty of fish in the river and you never know when you'll hook into a Striper of a lifetime.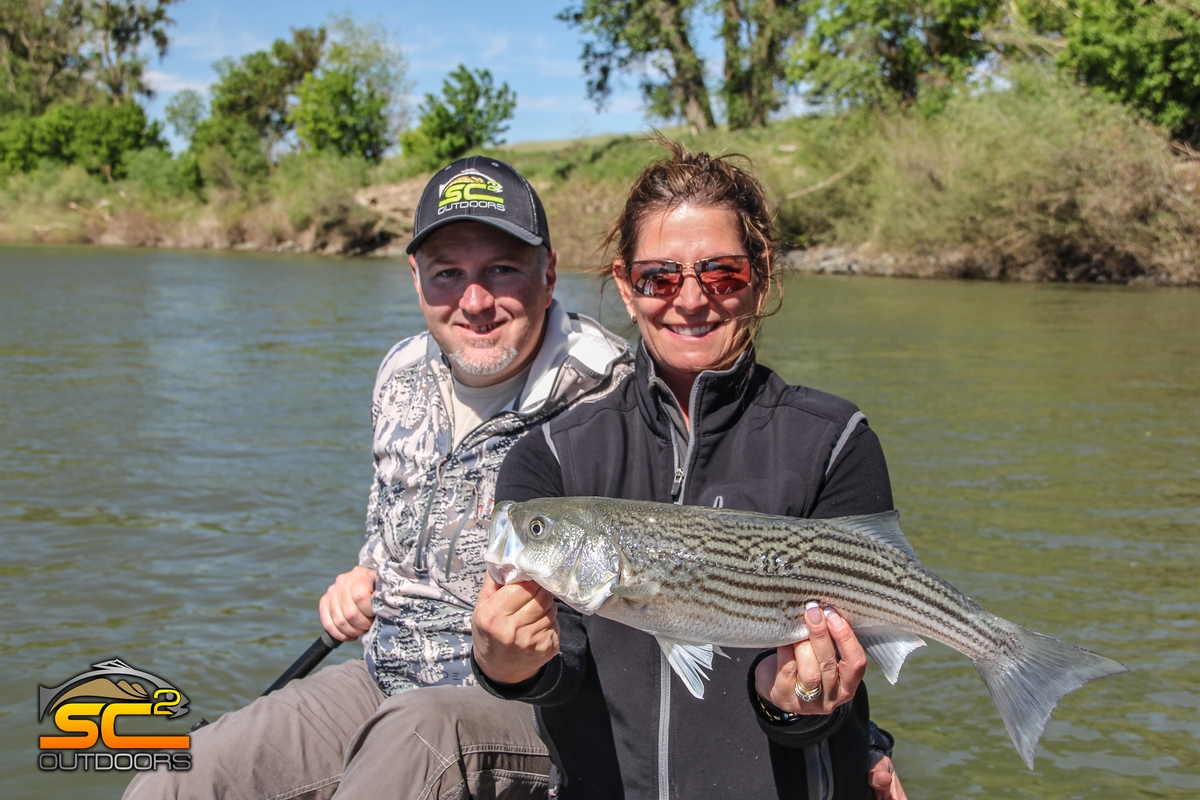 Rainbow Trout
The rainbow fishing has been good all winter as long as the river flows and clarity permit favorable fishing conditions. It should continue strong all through spring and into the summer months from Redding to Red Bluff. We can put together a great day on the river fishing for Rainbows for groups of 2 - 4. We will be doing full day and half day trips. Drift boat trips, jet boat trips, spin fishing or fly fishing trips. It really comes down to how you want to spend your time on the river, catching, photographing and releasing Sacramento River Rainbows.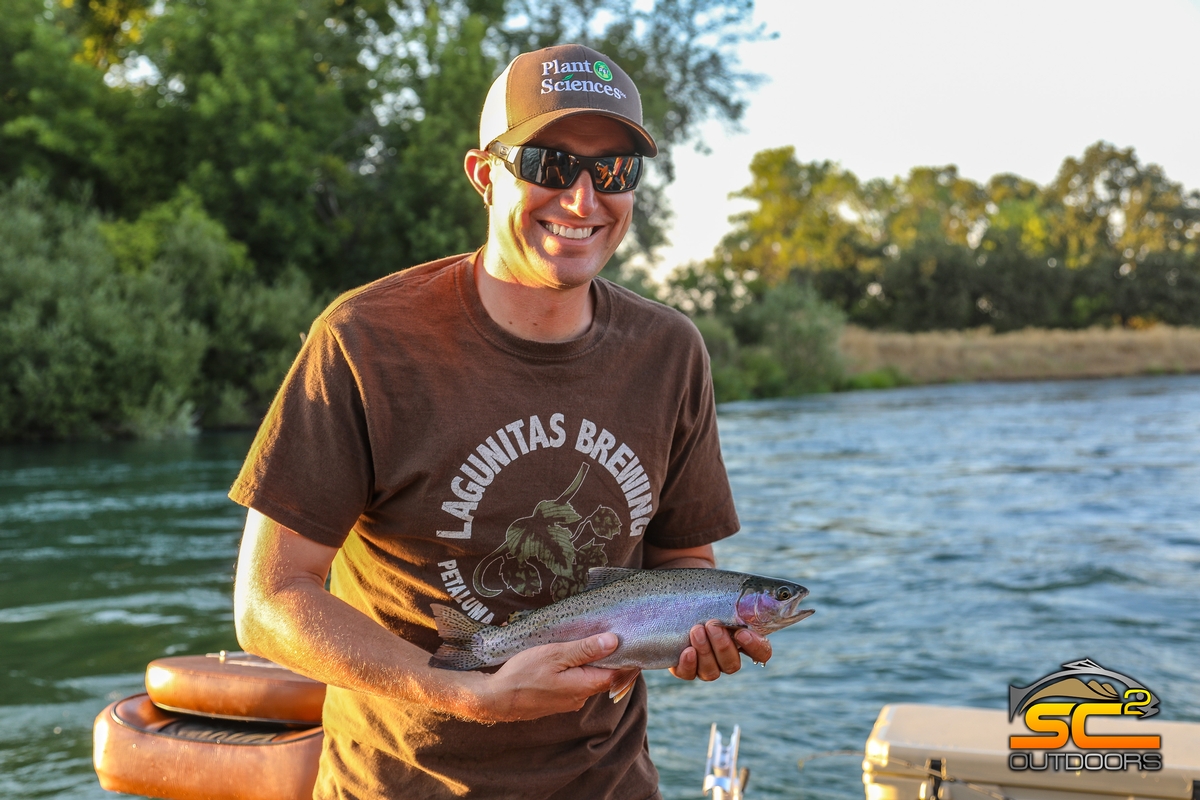 American Shad
In my opinion there isn't much I'd rather do than spend and evening anchored on the river catching these feisty fish. On light tackle on a warm afternoon catching these 2-4 pound fish is about as good as it gets. Shad have an uncanny ability to use the river current to their advantage, putting up a fight that is epic for their size. When you see "The Tug is My Drug", that is exactly how I feel about the shad, a lightweight spinning combination and 6 pound fluorocarbon.
It's the funnest most relaxing fishing trip you can do on a late spring evening.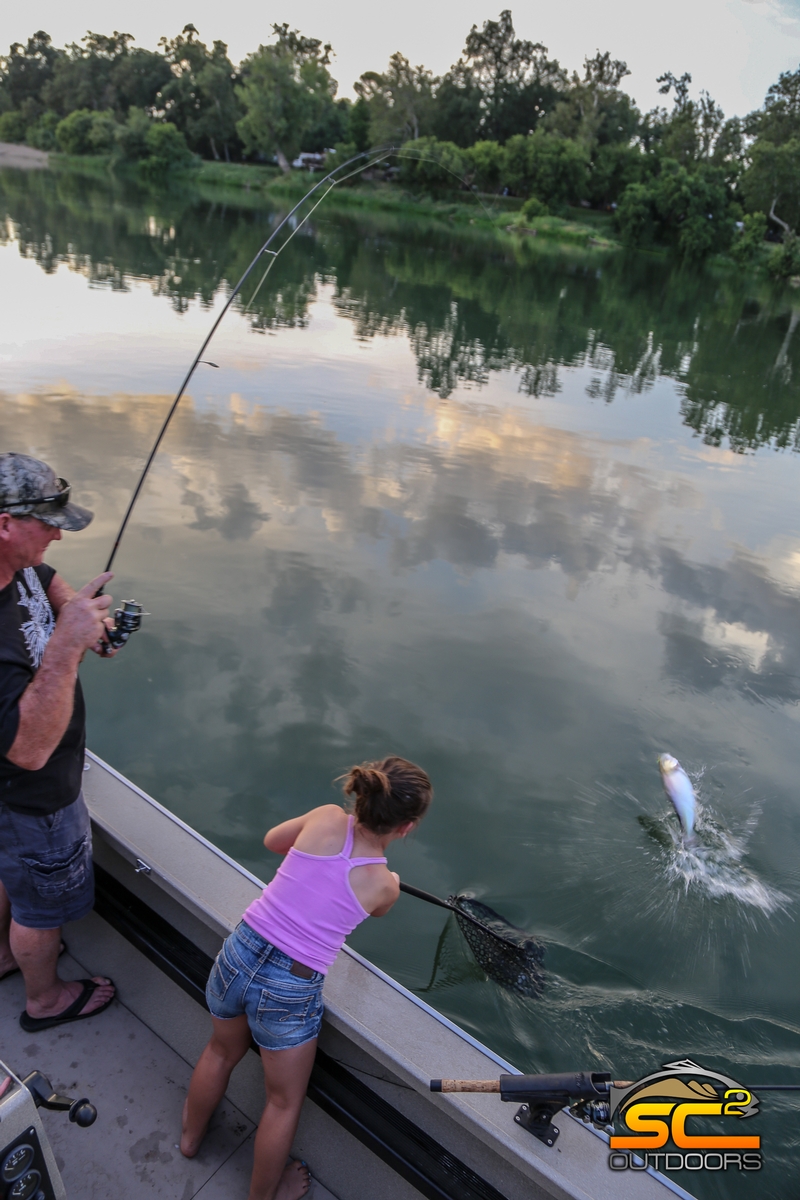 Shasta, Trinity and Clear Lake Fishing
When it comes to bass fishing pick your species and let that determine your lake destination. These are great trips completely customized to your party and preferred type of fishing. If your after Spots, lets head to Shasta Lake, if you prefer Smallmouth let's make a run to Trinity Lake and if you are looking for the opportunity to hook into a Largemouth we'll be headed to Clear Lake.
Spotted Bass "Spots"
Shasta Lake is a solid bet for Spotted Bass, not to mention numerous other species but an exceptional spotted bass fishery it is for sure. Whether you want to catch and release or keep a limit for fish tacos or a fish fry, fish Shasta in the early spring months. It is a great trip for 2-5 people and in 2019 the lake is going to be beautiful into late June.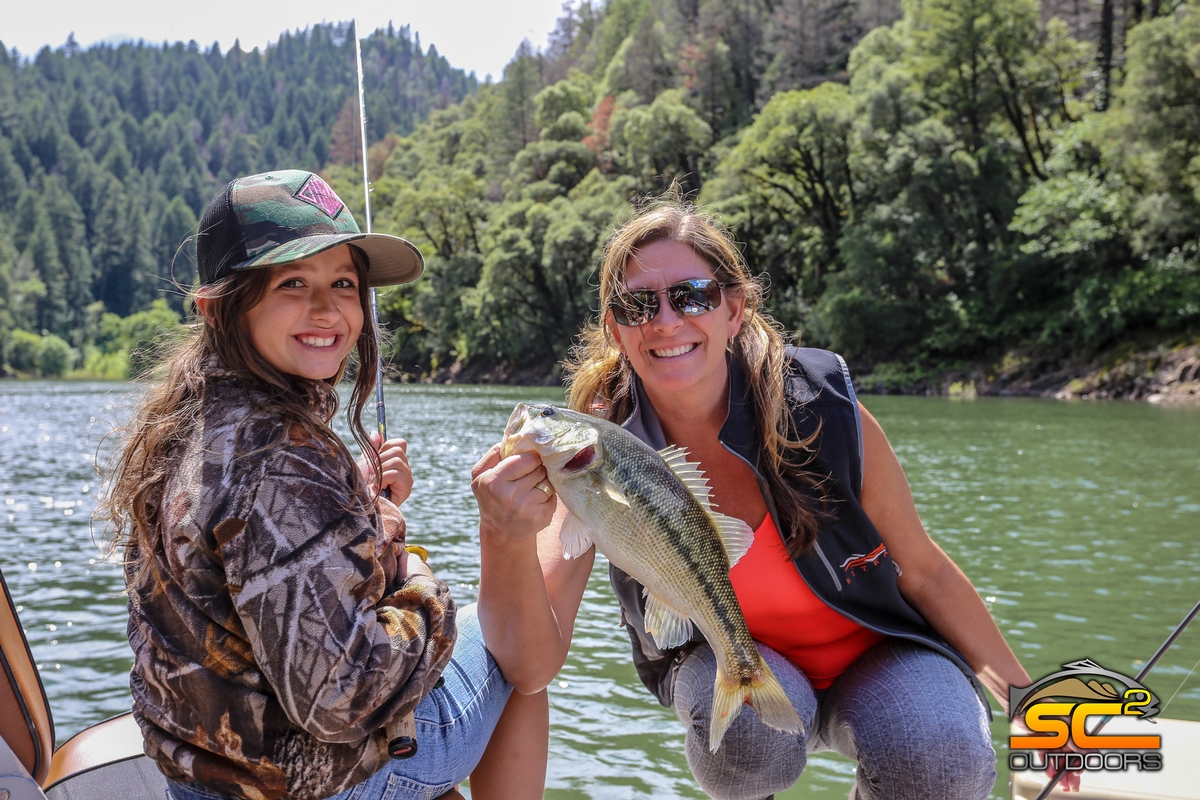 Largemouth Bass "Blacks"
It's no secret that Clear Lake is a mecca for the fisherman in search of a trophy sized Largemouth Bass. It is no different for us, we are drawn to this natural lake several times during the spring in search of trophy bass. We've had some epic trips on Clear Lake, no sooner are we pulling out of the launch are we looking at the calendar planning our next trip back to this amazing lake. If you can get the conditions right Clear Lake can not only produce quality it can produce quantity, which just blows the top off a trip.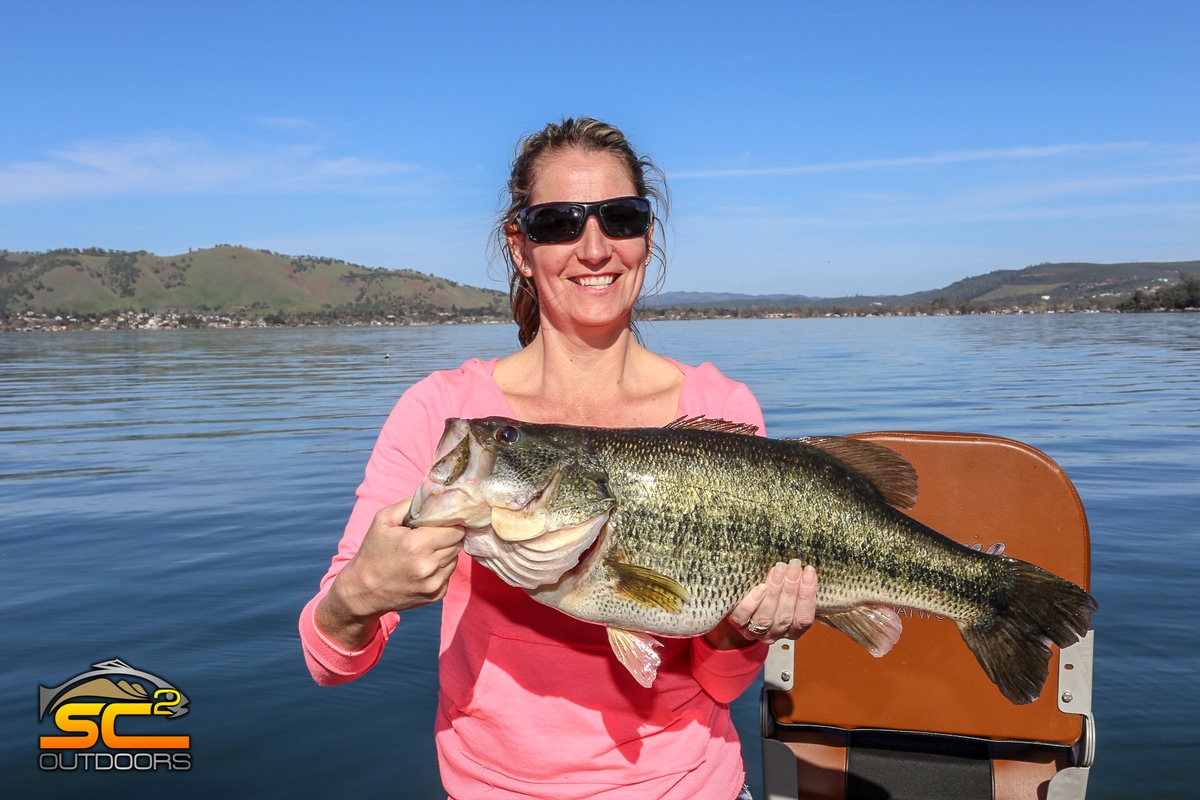 Smallmouth Bass "Smallies"
While Shasta can produce smallmouth bass it cannot compare to the smallmouth fishing you can find on Trinity Lake. A smallmouth trip to Trinity Lake is a full day event, something about fishing in the pines for these bronzeback beauties relaxes the soul and rests the mind. Trinity County is a beautiful place and this lake is no exception. If you want to schedule a trip to fish Trinity Lake let us know and we'll be happy to arrange.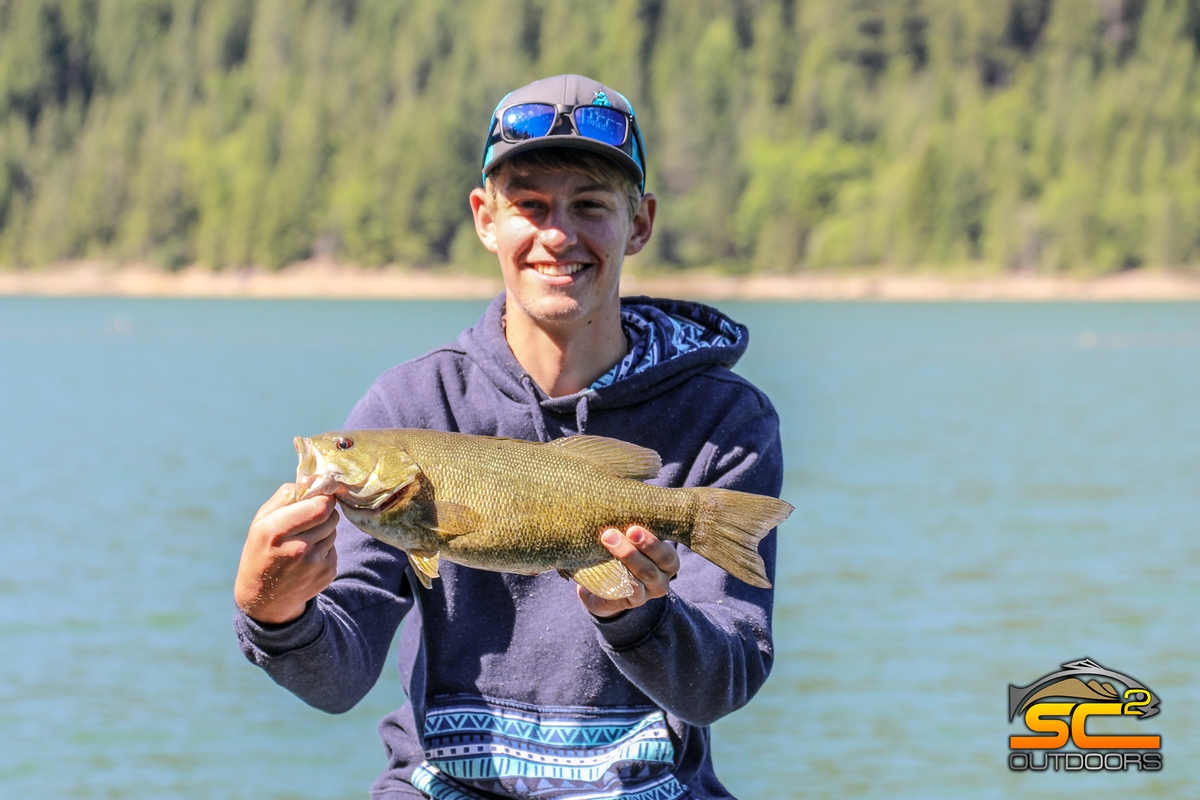 Enjoy The California Spring
Whether you enjoy hunting, fishing, hiking, kayaking, photography, bicycling, whatever it is for you and your family there is no better place and no better time to do it than March, April or May in the Golden State. I know for us we'll be crossing over up and down Northern California taking advantage of this most special time a year. If we can assist you on your next outdoor adventure just give us a call, we'd be honored to share a spring sunrise or sunset with you, doing what we love.
Posted in: News, California Spring Wild Turkey Hunting, Wild Hog Hunting - California, Sacramento River Fishing with SC2 Outdoors