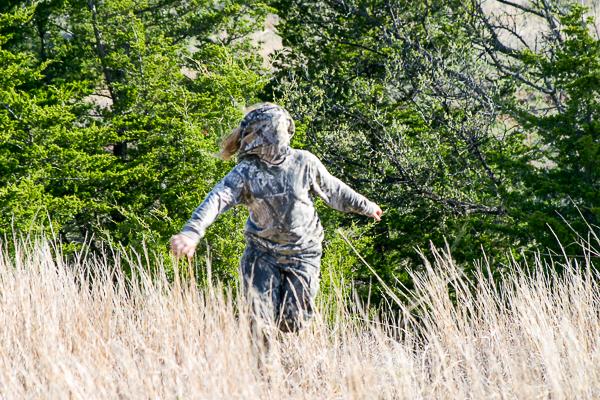 Invest Your Time This Spring
I know for me I could not wait for the day when my daughter could be behind the gun for a Spring Turkey Hunt. I absolutely love spring turkey season and I hoped and prayed that my daughter would enjoy it too. It probably wasn't as much my doing as it was the beauty of mother nature herself that endured my daughter to hunting, fishing & the great outdoors, however it happened I'm forever grateful it did.
Over Achiever
Pageant and soccer moms had nothing on me, Toddlers & Tiaras is child's play. I was focused on getting my daughter behind the gun as early as possible to spring turkey hunt. At 8, we were prepping her and she passed the hunter safety course. The following spring found us in the turkey woods, gunning for a gobbler. To say I was narcissistic would be a fair assessment, but I would prefer driven. We didn't connect on a gobbler that spring, which at the time felt like a failure for me but not for her.
When You Listen You Learn
That spring taught me to listen to my heart, it taught me you can be a teacher but at the same time you can be a student. That was my 20th spring turkey season, but it was that particular season that I learned turkey hunting is so much more than killing turkeys. That spring was irreplaceable, the season was all about the time we spent together, watching her bewilderment, pure elation of being out there hearing turkeys, seeing turkeys, interacting with nature, enjoying everything that embodies a spring morning coming to life with the rising of the sun.
The Foundation
Undoubtedly while I thought I was the teacher, I am sure I was equally a student. I learned there is nothing more important than being in the moment, patience, listen intently and absorb what you hear and fee. It made me a better turkey hunter, a better guide but most importantly it made me a better father.
It wasn't until opening day of the following spring that Kara was able to take her first gobbler. I was proud, I was excited and it felt earned it was the culmination. While that tom was her first and we have been blessed to enjoy others, it was that previous spring that built our foundation.
Looking To The Future
There hasn't been a spring since that we haven't hunted together. And now I find myself counting down to 2024 spring season, when I can accompany my grandson into the spring woods and hopefully pass on what his mother taught me about turkey hunting in the Spring of 2001.
Get out there and take a kid turkey hunting this spring. If your willing to listen, you'll be amazed what they will teach you about yourself and how precious time is spring turkey hunting.
Posted in: California Spring Wild Turkey Hunting