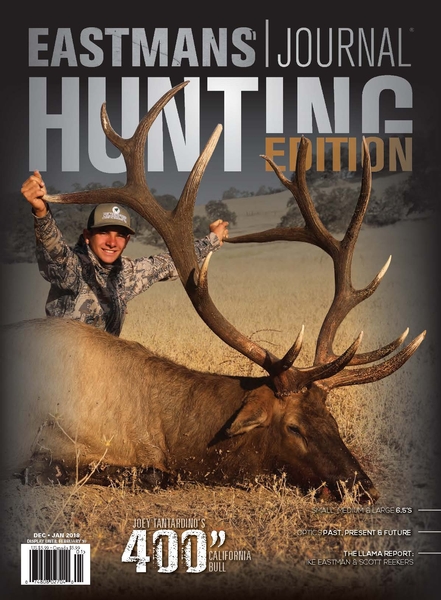 The Cover EHJ Issue 170
We are extremely excited that our 2018 Rocky Mountain Elk Hunter 14 Year Old Joey Tantardino's story was not only published in the December January Edition of Eastmans' Hunting Journal Issue 170 but he and his bull are the featured cover story.
We maybe a little bias but the cover is awesome and we feel the story right on for how this hunt came together. Crazy to think that this young man harvested a bull of a lifetime with his first ever elk tag. We cannot say enough about the kindness of our landowners to allow us to put this hunt together, we are blessed to be able to do what we love to do and share such awesome experiences with others.
Eastmans' is the original resource and has long been the go to magazine for the Western Big Game Hunter. We encourage you to subscribe to the magazine either EHJ (Eastmans' Hunting Journal) or EBJ (Eastmans' Bowhunting Journal) or get them both they are great magazines chronicling the stories for all Western Hunter's.
This Issue should be hitting stores any day, subscribers for the electronic version or printed magazine have been receiving their copies already.
Posted in: California Rocky Mountain Elk Hunting, News