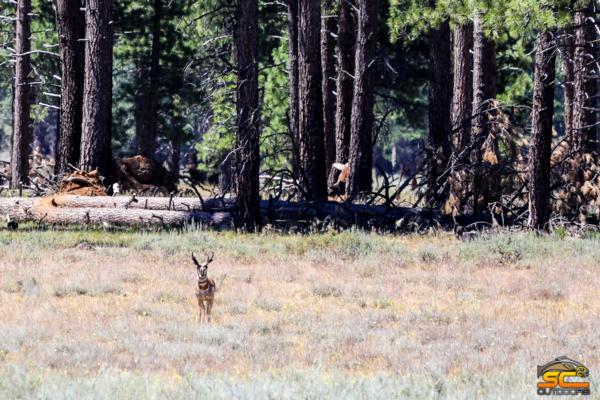 Abundant Water for 2017
We made our first scouting trip for pronghorns in 2017. The first thing we noticed was the massive amounts of abundant water, spread across Northeastern California. The habitat and range is in excellent condition, and the pronghorn themselves are in great shape.
Scouting Will Be The Key For Success
The range conditions have the pronghorn dispersed across the zone. Marginal habitat in the past is prime habitat this year. California will produce great bucks this year, a direct benefit of this past winter. The stars have aligned for the hunter, looking to capitalize on that long awaited pronghorn tag. As we had previously predicted, hunters will find less pronghorns during the hunting season but they have the potential is far greater to find a giant in 2017, but scouting will be vital for success.
One We'll Keep an Eye On
We located a few groups of goats on Saturday. These pictures were taken at about 400 yards but this buck has the potential to be something special this year. We'll be keeping an eye on him as the season approaches.
Give us a call if you are looking for help on your California Pronghorn Hunt, we still have an opening for 1 or 2 hunters during the Period 1 hunt in 2017.
Posted in: California Pronghorn Hunting