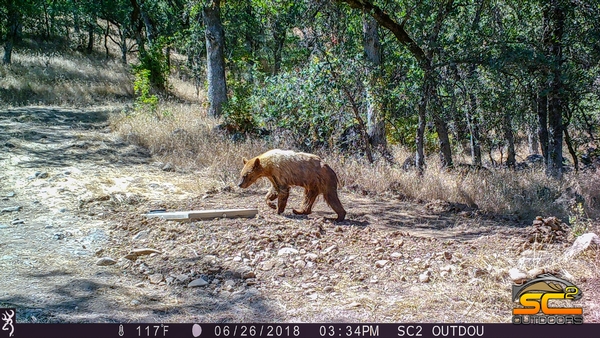 Rickert Ranch PLM (Wildlife Drinker Project)
The Rickert Ranch under the wildlife management of SC2 Outdoors approved entering the Private Lands Management Program known commonly as "PLM" through the California Department of Fish and Wildlife. Our goal for entering the program was to increase the resident deer population on the ranch, as well as to improve the ranch to sustain greater numbers of migratory deer each winter.
This program is not only beneficial to deer and elk, it is extremely beneficial to all types of wildlife big and small. Our direct need for this particular ranch is more water through the summer months and to generate more food sources for the fall, winter and spring. One of our many projects during the 2017-2018 season was a spring improvement and to install a wildlife friendly water trough or "drinker".
Our local CDFW Biologists pointed us towards Rainmaker Wildlife and we placed an order for a Drinker 110, with the help of Mr. Tim Sullivan. We also installed a high quality 200 gallon FDA and NSA storage water tank in line to hold the cool spring water and protect it from sun, algae and debris. It turned out to be an awesome system and it will be just our first of many we will place across the Rickert Ranch in the coming project seasons.
The following photos will show you just how the wildlife is using the drinker. Most use it for it's intended purposes but others seem to improvise and take full advantage of a great water source in the hot dry oak foothills. Whether it is Blacktail deer, Rocky Mountain Elk, Black Bears, raccoons, foxes, coyotes, wild turkeys or jack rabbits we look forward to seeing what critters take advantage of this PLM Project.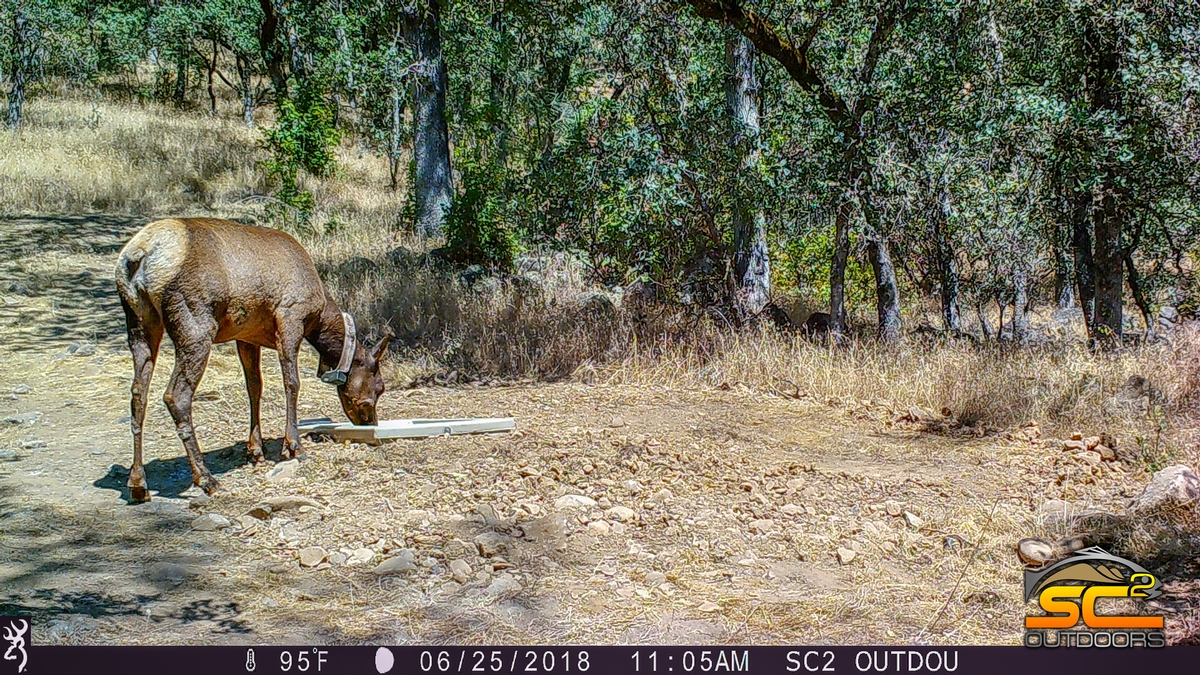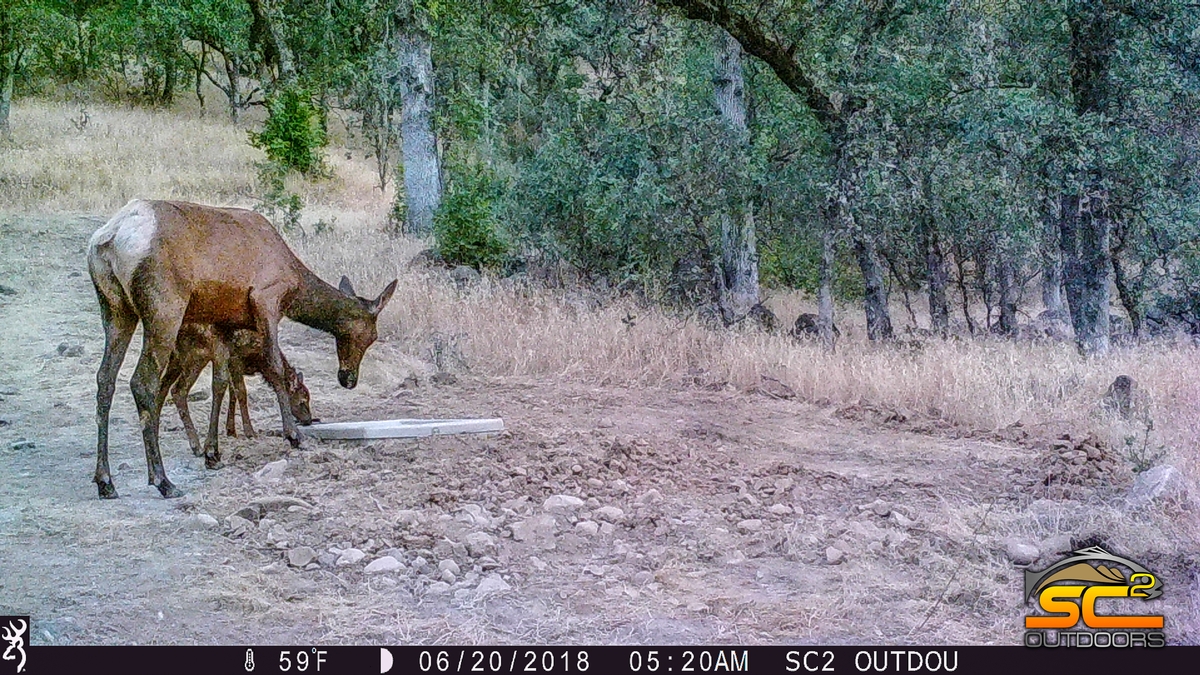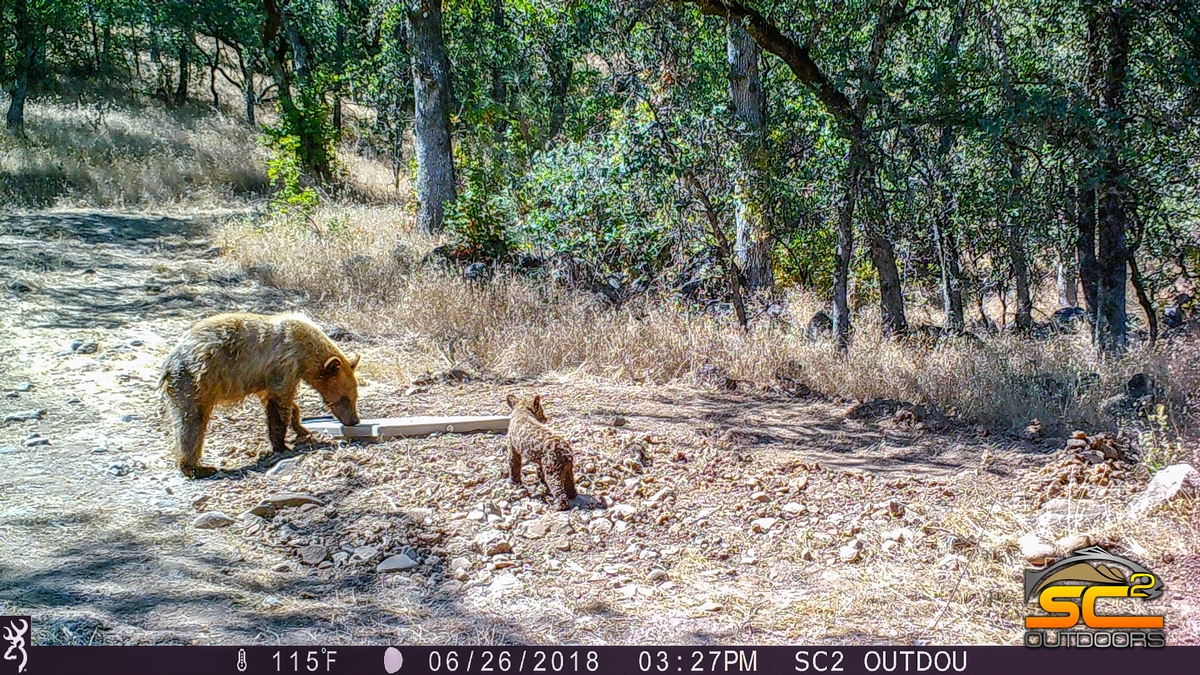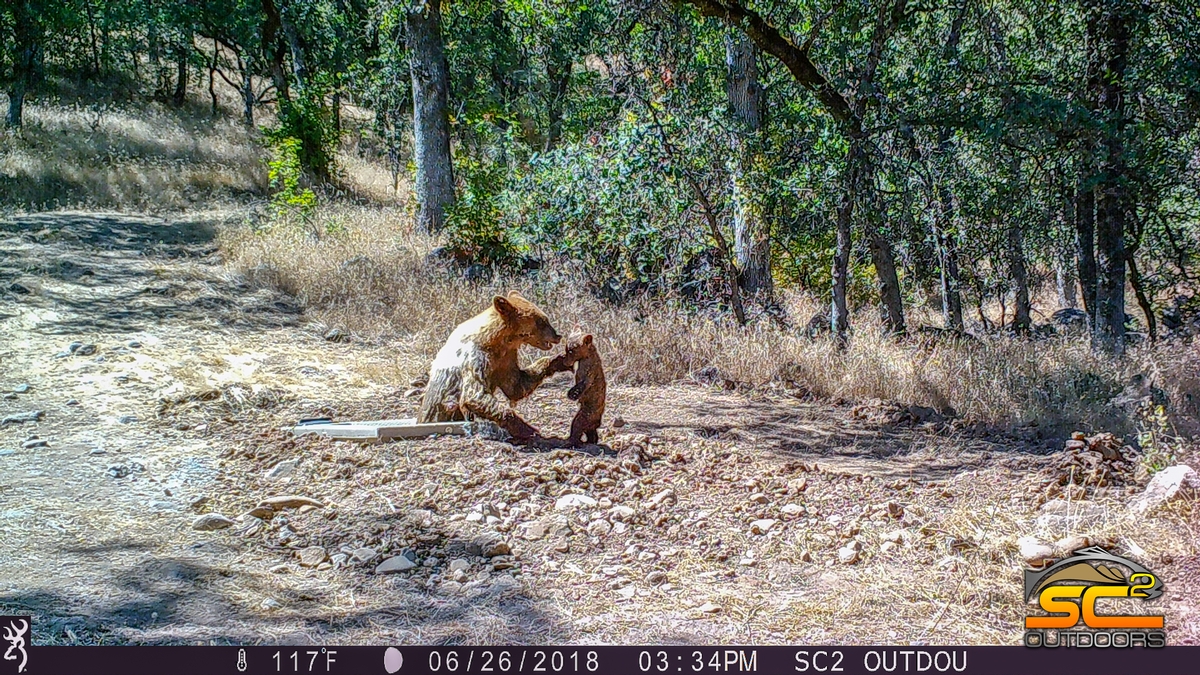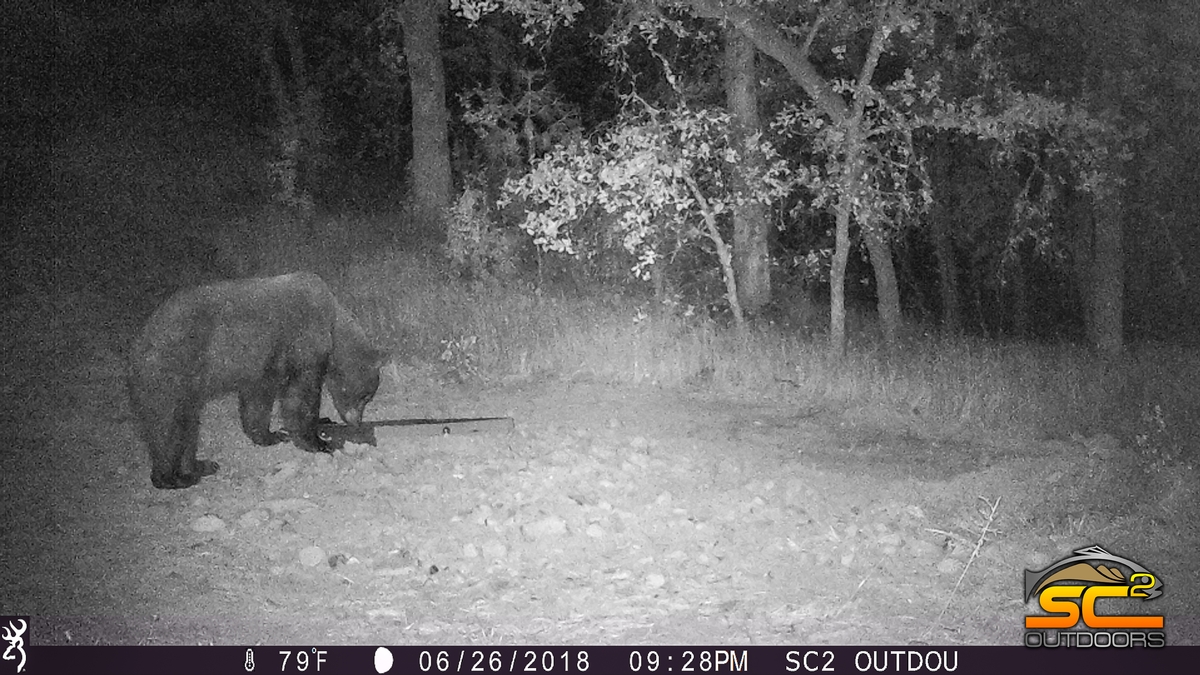 Posted in: California Rocky Mountain Elk Hunting, California Pronghorn Hunting, California Deer Hunting, California Spring Wild Turkey Hunting, Wild Hog Hunting - California