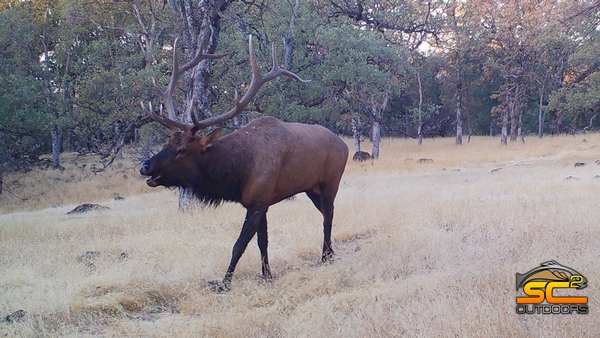 There is still time to draw a California Rocky Mountain Elk Tag, you can apply through the Shared Habitat Alliance for Recreational Enhancement (SHARE) Tag program but only until Saturday, July 24, 2021. We are proud to again offer a 3 Day Rifle Bull hunt on the Rickert Ranch all made possible through the ranch ownership and the California Department of Fish & Wildlife. Learn more about the program, our 2021 SHARE hunt as well as many more hunting opportunities across California, offered through this program click SHARE.
Here's the deal the odds are long of course they are it's a California Elk Tag, but you know what somebody is going to draw. So if you are that lucky one, for $12.45 and either $22.94 Resident Junior, $498.65 Resident or $1526.60 Nonresident, we will be just a fortunate to be elk hunting together 3 days just 30 minutes outside of Redding, California. Might we be unsuccessful sure but let's not think like that, you might just be elk hunting when you thought you wouldn't be. If you have any questions there is a brief flyer here by clicking Bull Elk Hunt. You can also drop us a text, email or phone call and we'll answer any questions you may have on our particular hunt Contact SC2 Outdoors.
Best of luck to all of you on all your fall hunts, we hope one of them will be an elk hunt.
Posted in: California Rocky Mountain Elk Hunting, News, California Pronghorn Hunting, California Deer Hunting, California Spring Wild Turkey Hunting, Wild Hog Hunting - California, Sacramento River Fishing with SC2 Outdoors